Entertainment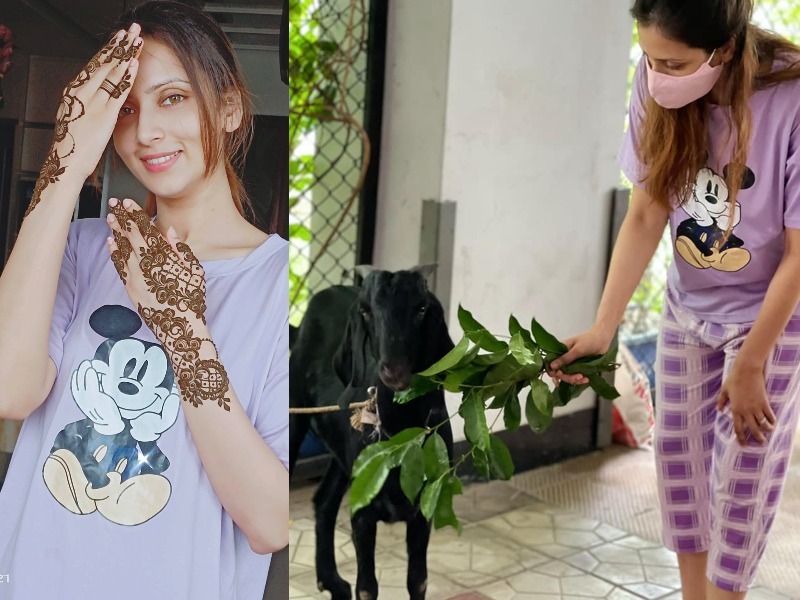 www.facebook.com/BidyaSinhaSahaMim
Actress Mim to sacrifice goat on Eid for the domestic workers
Dhaka, July 21: Actress Bidya Sinha Saha Mim will sacrifice a goat on Eid. The animal will be sacrificed in her house. Mim shared a picture on her Facebook page around noon on Tuesday (July 20), where she is seen feeding leaves to a quadruped.
"Eid Mubarak from my family to yours taking part in this holy occasion was absolutely worth it when i saw the happiness on the faces of all the people who are relentlessly giving their service to my family, day in and out," the actress wrote on her Facebook page.
When asked, she told Dhaka Post, "All our domestic helps are Muslims and they are a part of our family. I bought this animal so that they too can enjoy Eid."
"I used to give them clothes. Later this thought came to mind on the occasion of Eid-ul-Adha. In fact, it is good to share the joy with them. Peace of mind works," she added.
Meanwhile, Mim's fans are fascinated by her initiative. Everyone is appreciative of her compassion for other religions and domestic helps.