Entertainment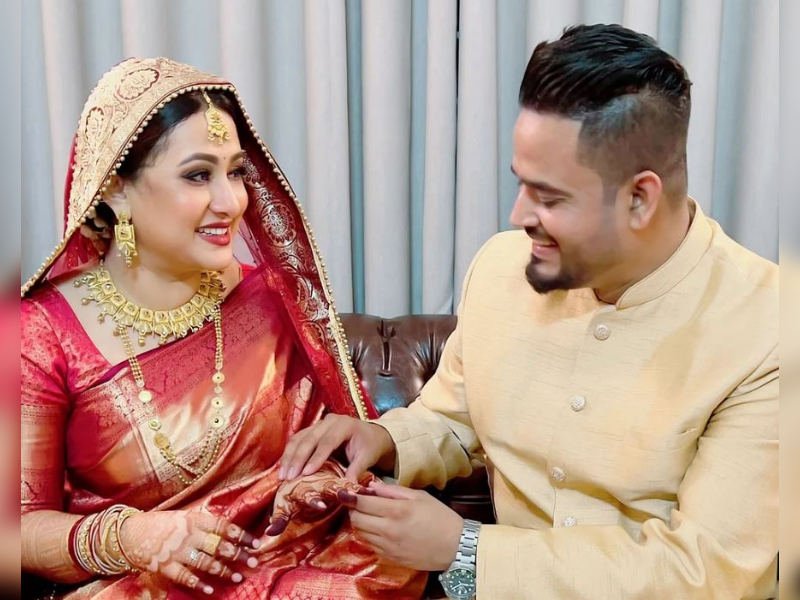 Photo: Collected
Actress Purnima gets married again
Entertainment Correspondent, Dhaka, July 22: Popular actress Dilara Hanif Purnima got married again. The actress herself confirmed the news of marriage on Thursday evening.
Purnima said, 'I got married, it's true. A month ago, the marriage took place in the family.' Purnima's husband Ashfakur Rahman Robin works in a private company in Dhaka.
Talking about her acquaintance with Ashfakur Rahman, the actress said, 'I met him four or five years ago through work. From there, a good understanding and friendship has developed. Then inform the family. It was said from both families that it is better to get married. The wedding ceremony was held at home in a small family arrangement.'
Purnima said that both the families were very happy at the wedding. "The wedding took place because of the wishes of the two families, everyone is happy. Everyone including my daughter has been accepted by the in-laws, they are very loving. My mother also accepted everyone nicely," she said.
Though married, Purnima-Robin couple could not travel together due to illness after starting their new life. The actress said, "In the middle, everyone in the family was so sick...everyone had fever that no plans were made. Immediately after the wedding ceremony, everyone in the house fell ill."
This is Purnima's second marriage. Purnima got married to Ahmed Jamal Fahad on November 4, 2007. She became the mother of a daughter in 2014.