Entertainment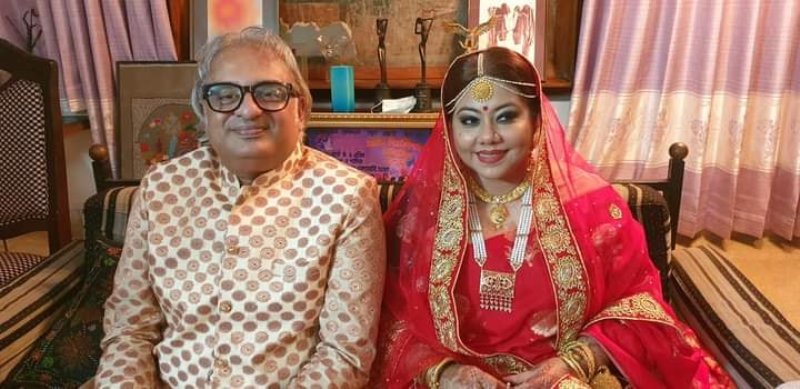 Facebook
Actress Shomi Kaiser gets married for the third time
Dhaka, October 10: Actress Shomi Kaiser has tied the knot for the third time.
The groom- Reza Amin Sumon- is a businessman by profession.
According to sources, Shomi got married on September 27.
On October 7, the couple took part in turmeric/yellow ceremony and hosted their wedding reception on October 9.
The event was attended by members of the two families and close friends.
Shomi, Raza knew each other for quite some time.
This is also the second marriage of Reza.
Shomi was previously married to Indian producer Arnab Banerjee Ringo.
They married in in 1999 and separated two years later.
She later married Mohammed Arafat in 2008.
For various reasons, that marriage did not survive.
Over the years, Shomi has established herself as a director and producer.
Besides drama, Shomi has also acted in a few films and owns a production company, Dhansiri Productions.
She is also the President of E-Commerce Association of Bangladesh (E-CAB) and Director of FBCCI.
On the night of October 9, Shomi Kaiser was suddenly seen dressed n bridal attire, on social media.
Meanwhile, Reza Amin Sumon has become a popular figure overnight as the husband of Shomi Kaiser.
Son of a wealthy family, Sumon's ancestral home is in Ashtagram of Kishoreganj district.
Reza is a businessman by profession and was a former officer of the Rangs Group.
Later he established himself as a businessman.
He loves photography and travelling.
Reza is also an ardent football lover and supports Barcelona FC.