Entertainment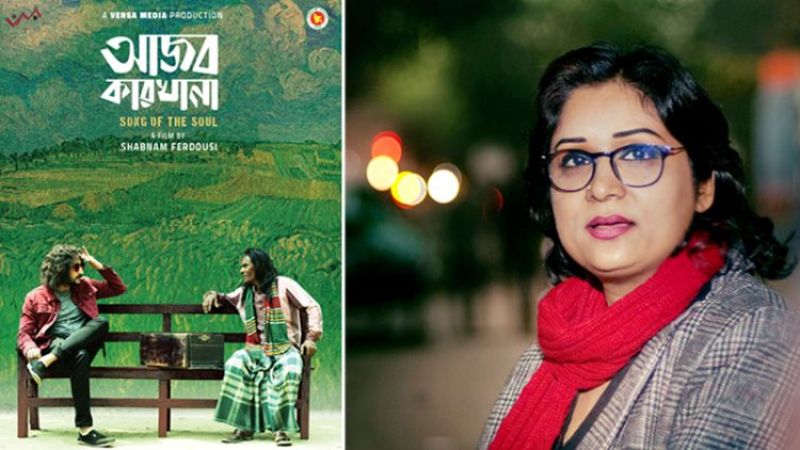 Collected
Ajob Karkhana to be screened at Kolkata International Film Festival
Dhaka, April 29: The 27th Kolkata International Film Festival is being held in the eponymous city. Bangladesh's only film 'Ajob Karkhana' was appreciated by the audience in the full theater. The third show of the movie was held in two theaters of Nandan on Tuesday evening. Parambrata Chattopadhyay from Kolkata and Shabnam Ferdousi from Bangladesh were present there.
Parambrata has played the lead role in this film of Shabnam Ferdousi. He has appeared in movies as a rockstar. On this day, the viewers of Kolkata have discovered Parambrata Chattopadhyay in a completely new look in the film, sporting a beard and mustache.
Tollywood is accustomed to see him in various roles on the screen of Bengali films. He has played a variety of roles- Tony in Zulfiqar, Ananda in Hemlock Society. However, this time he shocked everyone with the new look. Many did not even recognize the actor.
Parambrata alias Rockstar Rajeev's job is to take folk songs to another level by experimenting with the rhythm and tune. Although a rockstar, this film is not only full of rock music. It has a wonderful mix of folk music. Rockstar Rajiv Hasan's life began to change when he came in contact with Baul songs. The story moves forward in the footsteps of that changed life style.
The film was screened in the 'Asian Select: Netpack Awards' section of the 27th Kolkata International Film Festival (KIFF). Kolkata film lovers were so eager to see the film that the evidence was found in the first day's show. Sitting on the floor of the hall, Kolkata movie lovers are busy with Bangladeshi movies. This is the first time they have seen Param as a rockstar.
Director Shabnam said that she could not think of anyone other than Parambrata to act in this film. Because the main character needed someone who would not only know the acting, but also the music.
In this film, melody has been given to four poems of prominent poet of Bangladesh Helal Hafeez. The songs have been arranged in a new way.