Entertainment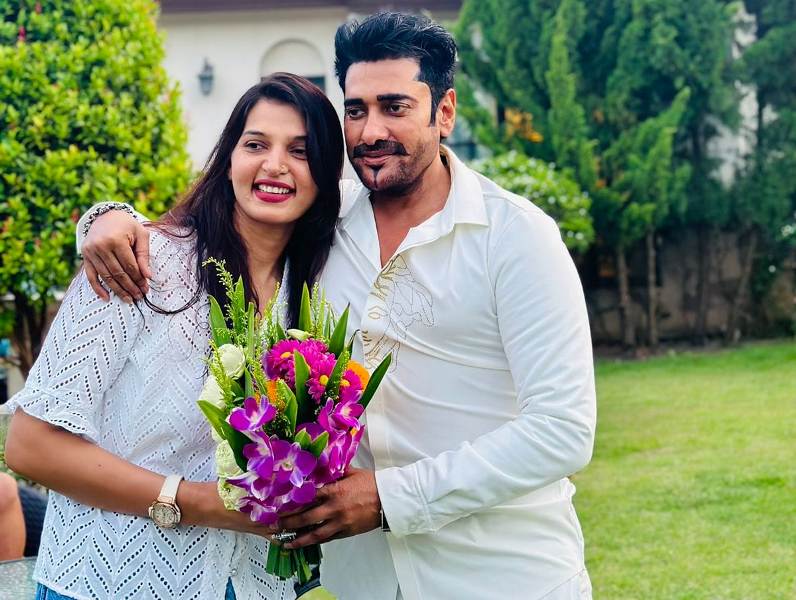 https://www.facebook.com/AnantaOfficial/
Ananta Jalil-Barsha celebrate 12th marriage anniversary
Own Correspondent, Dhaka, 25 September 2023: Popular actor couple Ananta Jalil and actress Afiea Nusrat Barsha recently celebrated their 12th marriage anniversary. They had tied the knot on September 23, 2011.
The couple have two sons- Ariz Ibn Jalil, who was born in 2014, and Abrar Ibn Jalil, who was born in 2017. Ananta-Barsha's sons are also quite popular on social media.
Every year their wedding anniversary is celebrated formally. On this occasion they have separate arrangements. They spend their time with their two children.
On the day of completion of an era of family life of this popular star couple, some photos of their arrangement were shared on social media. Both Ananta and Barsha wished their fans on their wedding anniversary in separate posts.
Ananta-Barsha asked for blessings from everyone on the day of the completion of one era of wedding anniversary. Their fans also expressed their wishes on social media.
Earlier, Ananta Jalil spoke about his courtship and marriage with Barsha. He said, "We got married in 2011. However, our love story started in 2008."
Ananta Jalil has had many personal changes after marrying Barsha.
He also said, "I don't go anywhere else even for a second from office. Ever since I started dating Barsha, I used to go straight to her from office. I don't go anywhere alone. We are both responsible for each other. We try to maintain sociality and do everything together. This is the expression of our love."
Like every other time, Ananta-Barsha has been left impressed by the messages they have reveived on their wedding anniversary. Along with their fans, many colleagues and media personnel also congratulated them.