Entertainment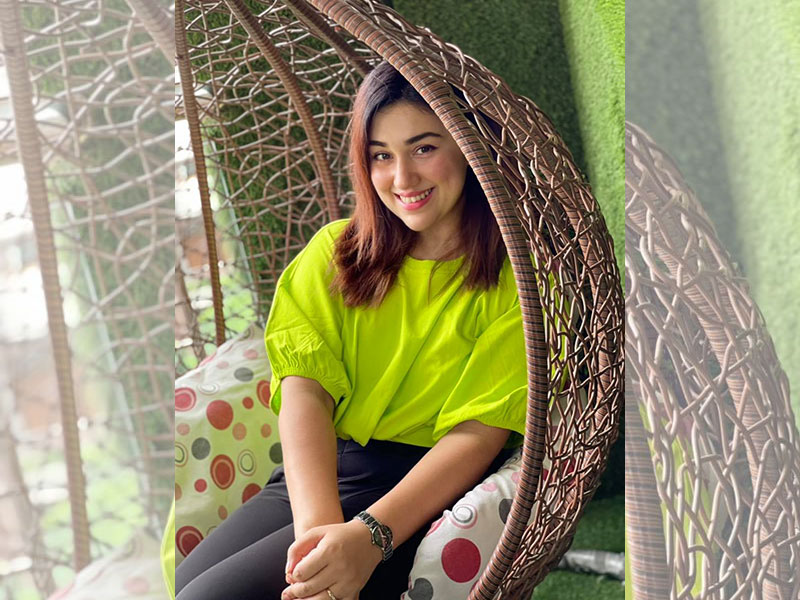 www.facebook.com/ApuBiswasLive
Apu is still everyone's favourite!
Dhaka, October 9: Dubbed as Dhaliwood Queen, Apu Biswas is currently working on a movie called 'Prem Pritir Bandhan'. It is being made by Solomon Ali Lebu. The shooting of the movie is going on in Pakshi area of Ishwardi in Pabna district. The shooting of the song of this movie is being captured in the beautiful environment of the village.
Meanwhile, after hearing the news of Apu Biswas' shooting, the crowd in Pakshi area has gone down. Thousands of people crowded around their shooting set. Apu herself showed the scene on Facebook Live.
On Saturday (October 2) afternoon, Apu went live from her official Facebook page. She doesn't usually come live. However, seeing the love and excitement of thousands of people, she could not control herself anymore. She also shared that moment with netizens.
Apu came live and said, "I suddenly came live to tell a truth. This is the first time since 2012 that I have received so many arrangements for a song. I have received this before. I have had that good fortune. Later, there was a good arrangement in Bangladeshi cinema. But it would have been better if I had a little more - that's what I got in this movie."
Then Apu turned the camera of the mobile and showed a glimpse of the thousands of people around the set. She also took comments from the hero of the movie, Joy Chowdhury, who said he is thrilled to be able to work with Apu Biswas in a huge arrangement.
Seventy percent of the work on the movie 'Prem Pritir Bandhan' has been completed earlier. The rest of the scene is being shot in Pabna. The movie is being made under the banner of Upma Kathachitra. Apart from Apu Biswas and Joy Chowdhury, Misha Saudagar, Aman Reza, Tahmina Mou, LR Khan Simanto, Harun Kissinger, Haider Ali, Jadu Azad and others have also acted in this movie.