Entertainment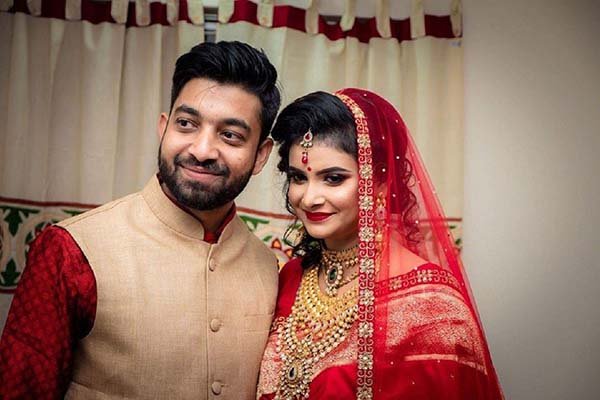 Amirul Momenin
Apu's family breaks
Dhaka, November 29, 2020: Apu and actress Shabnam Faria's family did not last for two years. Shabnam Faria and Harun Aur Rashid Apu took leave from family life after only one year and nine months.
They parted ways on Friday (November 26). Both have signed divorce papers. This information has been known from various sources.
Faria told the media, 'My mother always said one thing,' Not a single leaf of a tree moves without the command of Allah, we can just try! 'That's how Apu and I have tried to stay together for a long time! But at one stage the matter becomes very difficult! We were torturing ourselves a little too much thinking 'what will people say'! 'Life is too short, what is the point of living with so much suffering'? With that in mind, we decided earlier this year that we no longer wanted to be in trouble together! "
Actress Shabnam Faria and Harun Aur Rashid Apu, who are working in a private company, got married on February 1 last year.
Within a year of marriage, their relationship began to weaken. The two lived apart for many days. Eventually they officially separated.
Faria said human life is like a river. Sometimes tidal, sometimes low tide. Sometimes the water rises in the rain, the water dries up in the winter. It happens in our life too! Some people come into our lives; Some are permanent, some cannot sustain for some reason! It also took me a year to understand each other. In the end, we ended our two-and-a-half-year marriage by thinking, "God does what He does for the better."
There is separation in marriage, but there is no separation in love. There is no separation of friendship. As long as we live we will have love and friendship.
We ended our relationship only from the marital bond. This event may stop the pace of our life, it will slow down, but life will not stop. I have many blessings, love and best wishes for Apu. May we find the happiness for which we are separated. Everyone will pray for us.