Entertainment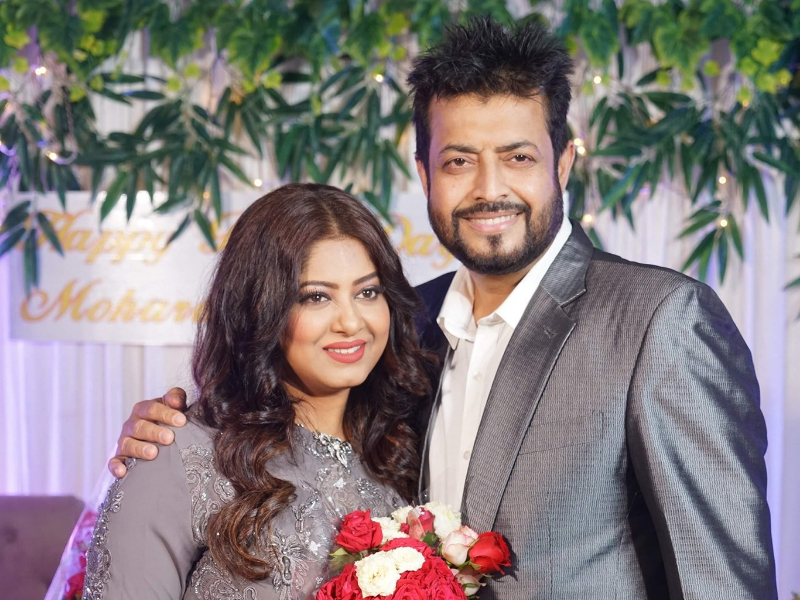 File photo/Facebook/Omar Sani
Are Omar Sani and Moushumi going to be separated?
Own Correspondent, Dhaka, June 14: Alleging that actor Zayed Khan harassed and annoyed actress Moushumi in various ways, her husband, actor Omar Sai, slapped Zayed at Dipjol's son's wedding recently. Meanwhile, Zayed angrily pulled a pistol from his waist and threatened to shoot Sani. Tensions are running high in the film industry over the issue.
On Sunday (June 12), Omar Sani lodged a written complaint against Zayed Khan, the president of Bangladesh Film Artists' Association (BFAA). There he accused Zayed of trying to break up his family and threatening to shoot him.
Meanwhile, on Monday (June 13), actress Moushumi, in an audio message, claimed that Omar Sani had lied, and "Zayed is a good boy."
In the audio message, Moushumi called her husband Omar Sani "brother" and said, "I don't think Zayed is to blame. He respects me. I love him. One more thing, I don't understand why Omar Sani Bhai (brother), whom we have so much respect for, is getting so much pleasure in making me down."
"If there is any problem I have, it will be solved with me, that is what I hope." — Rumors have started circulating about this statement of Mousumi, but is Omar Sani and Mausumi on the way to breaking up their family? Going against her husband and making fun of him by calling him 'brother' publicly, Mousumi's statement surprised many. Mousumi seems to have declared war directly on Omar Sani.
Naturally, the people and fans close to the two stars are shocked. Discussions and debates are going on on social media in the wake of this incident.
The question is being raised — are Sani and Mausumi, who have been cherished as an ideal couple in Dhaliwood for a long time, really going to be separated this time?