Entertainment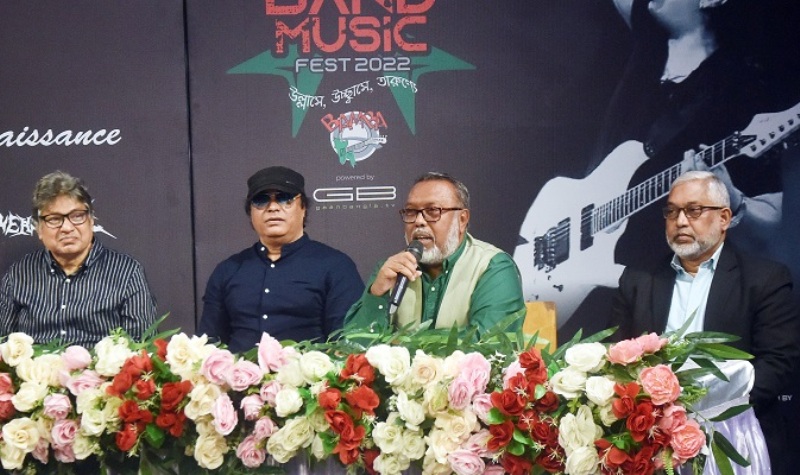 Collected
Army Stadium to host the biggest concert in the Month of Victory
Dhka, November 26: On the occasion of the month of victory, the country's biggest concert is being held at the capital's Army Stadium on December 2. Ayub Bachchu is an unforgettable name in Bengali band music. He always thought about the progress of Bengali music. He was one of the pioneers in bringing Bengali band music to the world.
Based on that idea, about 9 years ago, this legendary musician proposed to the managing director of Channel I, Faridur Reza Sagar, and demanded that a concert be held at the Channel I premises in the presence of the country's best bands on December 1 of every year. Also, the day should be marked as 'Band Music Day'. To implement his plan, 'Band Music Day and Concert' is being celebrated on December 1 at Channel I premises for 9 years.
This year the concert will be held in Dhaka on December 2 at the Army Stadium. 'Band Music Day' will be inaugurated on December 1 at 11 am from the premises of Channel I. State Minister for Culture KM Khalid will be the chief guest and Liberation War Affairs Minister AKM Mozammel Haque will be the special guest. Members of the 52 bands listed on Bamba will also be present at the opening ceremony. Late band stars like Azam Khan, Ayub Bachchu, Lucky Akhand will be remembered through this event.
On behalf of Bamba, Hamin Ahmed said, Bamba is going to organize the biggest concert of the year for the first time in association with such a great initiative of Channel Eye, embodying the dream of our band music legend Ayub Bachchu. Hope everyone will support such an initiative. He then announced the names of the 16 bands participating in this year's concert.
Bands participating in the concert are Nagar Baul, Miles, Warfaze, Souls, Renessa, Feedback, Aurthohin, Maksud & Dhaka, Obscure, Dalchut, Artsell, Sironamhin, Vikings, CrypticFate, Pentagon and PowerSurge.
'Bamba-Channel I Band Music Fest 2022' powered by Gun Bangla is organized by Channel I and Bamba. The event will be managed by Brandmith Communication, set construction and lighting will be handled by Mukims Creations, sound will be handled by Sound Embassy, ​​the entire event will be captured by Channel i.