Entertainment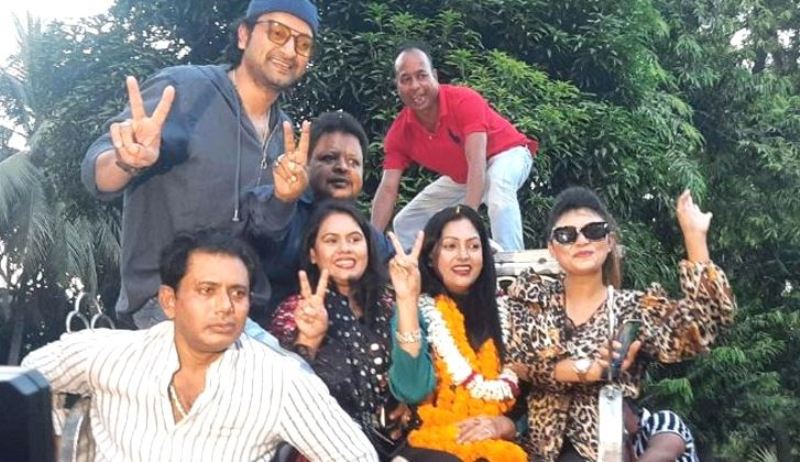 Collected
Artists rejoice at FDC as Nipun gets back General Secretary post
Dhaka, November 22: For a long time, there were complications regarding the general secretary post of the Bangladesh Film Artists Association. The election results were initially questioned. Later, the post of general secretary was suspended. Later, the general secretary candidates had to go to the high court for the election of the Bangladesh Film Artists Association. Finally, Nipun Akter has been reinstated as the secretary general after the apex court suspended the judgment of the High Court.
Nipun held a press conference at FDC on Monday (November 21) afternoon after the verdict. At the end of the press conference, Nipun's supporters rejoiced with the band party.
In the press conference, Nipun said, "For nine months there was a lot going on about it. Sometimes I would be there or sometimes he would be my opposition. But I had one belief. Me and Kanchan bhai was elected with integrity. We had followed all the rules of the election properly. we didn't go oitside the rules. That's why we didn't get food, we didn't get water. We couldn't use a washroom. I accepted everything. But I believed that truth would prevail. You all were there, are and will be. Because of you, these corruptions have come to light."
Shilpi Samiti is happy with the news of Nipun returning to the post of General Secretary. Members rushed to the AFC to welcome the General Secretary. The artists brought flowers in horse carts playing drums. They welcomed Nipun with garlands around his neck.
Meanwhile, Zayed Khan said, this verdict is not final. He said, "There is a mistake in the way Nipun's verdict is being spread. The court has only accepted Nipun's leave to appeal. It is not the final verdict."
Zayed Khan said, "Now the full bench will hear. The verdict will be in my favor because I am the elected general secretary."