Entertainment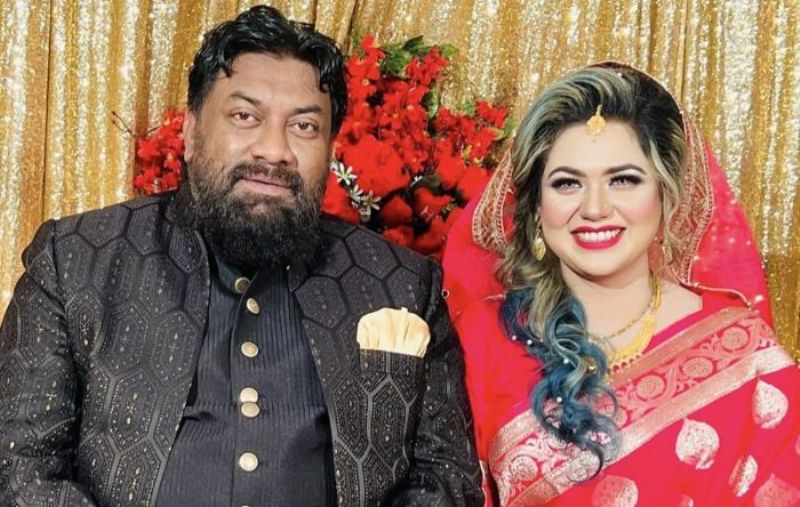 Collected
Bachelor Point's 'Habu' enters a new phase of life
Entertainment Reporter, Dhaka, 27 August 2023: Actor Chashi Alam, famous for 'Habu' of the popular serial drama 'Bachelor Point', has entered a new phase of life. He is married now. On Friday night, the actor had a small wedding ceremony with close relatives at a community center in the capital.
Before this, on Thursday night, the turmeric ceremony was conducted, which was followed by Kabin.
He brought his wife Tultul Islam home after completing other formalities on Friday night. Tultul was a fan of Chashi Alam's acting. Then they got introduced. From then on, their relationship developed. Now they are husband and wife.
In this context, Alam said, "One of Tultul's nephews is a fan of my work. One day I was eating chatpati with some friends in a shop in Uttara. Tultul also came to eat with her nephew. Seeing me, Tultul and her nephew took pictures. Appreciated my performance. We met for the first time that day. She also took my phone number."
He also said, "After a few days, we both started talking on the phone. At one point, we liked each other. I could not remain in a relationship for a long time. We got married soon under the pressure of my aunt and mother. You can call it a short-lived love which translated to marriage."
Tultul Islam's nickname is Mohana. She completed BBA from a private university last year.
This Eid several dramas starring Chashi Alam were released. Most of his dramas were on the top of YouTube trending for several days. Among these two dramas 'Kidney' and 'Female-3' directed by Kajol Arefin Ami have received tremendous response.