Entertainment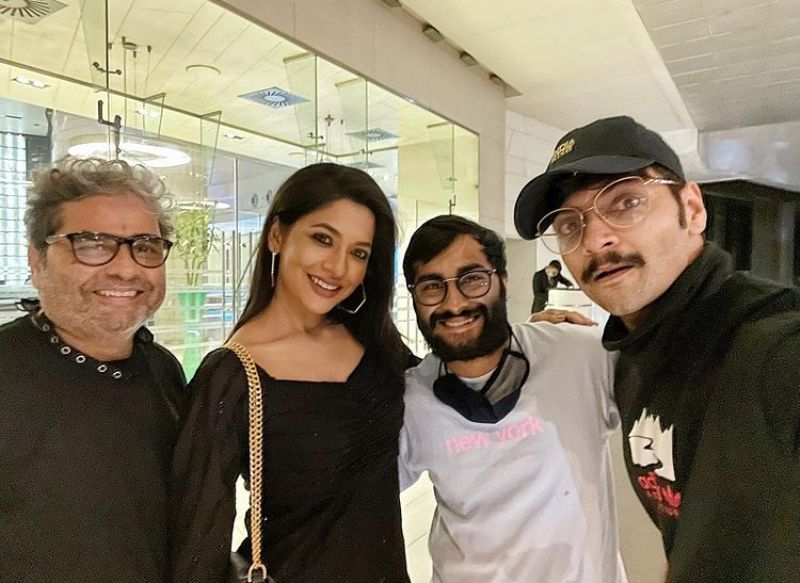 www.instagram.com/badhon__hq
Badhon to make Bollywood debut with Vishal Bhardwaj's 'Khufiya'
Dhaka, October 16: Popular actress Azmeri Haque Badhon is set to make her Bollywood debut with the Indian National Film Award-winning director Vishal Bhardwaj's latest film "Khufiya."
The news was confirmed by the filmmaker himself with a post on his Instagram handle.
"So delighted to have this gorgeous actor from Bangladesh @Badhon__hq #Khufiya," Bhardwaj wrote.
Known for his Shakespeare trilogy 'Maqbool', 'Omkara' and 'Haidar', Bhardwaj is the recipient of seven Indian National Film Awards across four categories.
"Khufiya" is based on Amar Bhushan's 2012 spy thriller "Escape to Nowhere."
"Loosely inspired by a true incident that took place in 2004 when a senior intelligence officer suspected of being a spy for decades vanished, the story also treats us to a rare insight into the state of security awareness of employees in the Agency, constrains in conducting aggressive operations, pitfalls in liaison relationship, competing interests of intelligence services, hazards in co-ordination of intelligence inputs and the Kashmir imbroglio," reads the book synopsis.
Badhon will portray a Bangladeshi character in the film.
The ensamble cast also includes prominent actors Tabu, Ali Fazal, Ashish Vidyarthi, Wamiqa Gabbi and others.