Entertainment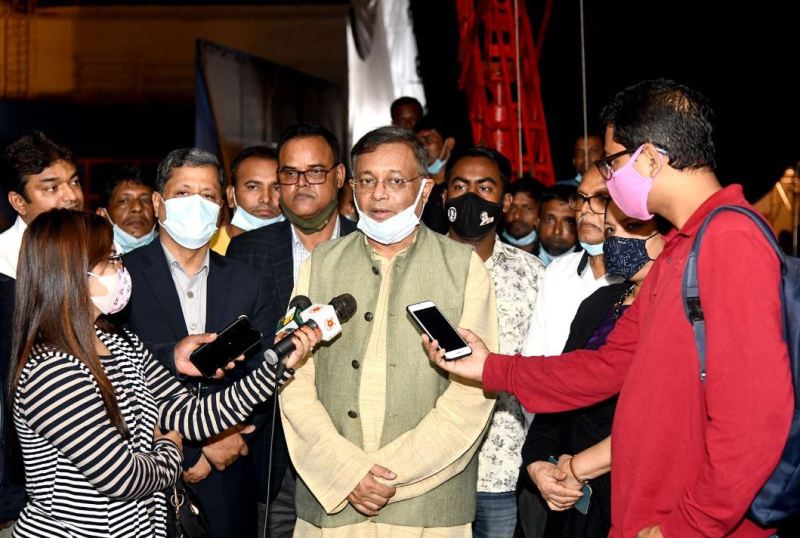 PID
Bangabandhu's biopic likely to be released in March
Dhaka, December 7: The biopic film 'Bangabandhu' about Father of the Nation Bangabandhu Sheikh Mujibur Rahman is likely to be released in March next year. Information and Broadcasting Minister Dr Hasan Mahmud said that the work of Bangabandhu biopic is progressing fast and the film may be released in March 2022.
The minister was speaking to reporters at the Bangladesh Film Development Corporation (BFDC) in the capital's Tejgaon on Monday (December 8) while observing the progress of making a film based on the life and work of Bangabandhu in a Bangladesh-India joint production.
Biopic director Shyam Benegal, information commissioner Dr Abdul Malek, BFDC managing director Nuzhat Yasmin, biopic screenwriter Atul Tewari, casting director Baharuddin Khelon, actors and crew were present. The minister told reporters after a discussion with them.
The Information Minister said that the work of Bangabandhu Biopic is progressing fast and the shooting of the final round is going on in Dhaka. Then there will be some post-production work in Mumbai. "I spoke to movie director Shyam Benegal and his team. Expressing satisfaction over the shooting in Dhaka, they said that they are able to work here as per schedule and get the support they need. They are hoping to release it in March next year."
The information minister said that the movie 'Bangabandhu' was planned to be released a year ago, adding that the movie could be released in March next year if the world situation is right.
Expressing hope that Bangabandhu Biopic will be a milestone movie in the joint venture of India and Bangladesh, Dr. Hasan said, "Not only the new generation, we have read many things about Bangabandhu ourselves, but there is a big difference between watching and reading in the film. So when this film is released, people will be able to see Bangabandhu and the struggles, sacrifices, dreams and realization of Bangabandhu in real life."