Entertainment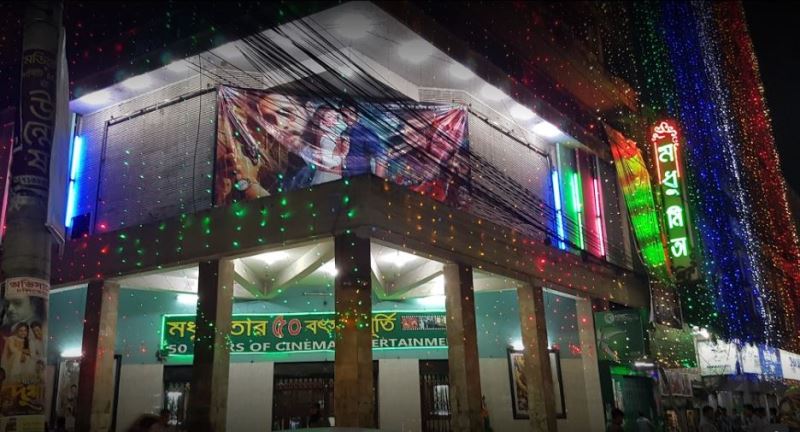 Collected
Bangladesh Bank to provide loans for renovation, construction of cinema halls
Dhaka, February 15: In order to bring back the lost tradition of the film industry, loans are being given for the renovation, modernization of existing cinema halls and construction of new cinema halls. To make these initiatives a reality, Bangladesh Bank has set up a special refinancing scheme of Tk 1,000 crore to provide long-term loans and investments to the owners at low interest rates.
Owners of metropolitan area halls will be able to borrow 5 percent from this fund and 4.5 percent outside the metropolitan area will be able to borrow a maximum of Tk 5 crore. The loan repayment period will be eight years with a grace period of 1 year.
On Sunday (February 14), Bangladesh Bank issued a circular in this regard and sent it to the managing directors and chief executive officers of all scheduled banks.
It has been said that the existing cinema halls need to be renovated and new cinema halls of modern standard need to be constructed in order to provide healthy entertainment to the cinema-loving spectators of the country. In this case, if long-term loans / investments are given to the cinema hall owners at low interest, the owners will be able to construct new cinema halls as well as renovate the existing halls and add modern equipment.
Considering the overall issues, Bangladesh Bank has set up a refinancing scheme of Tk 1,000 crore to disburse loans in favor of cinema hall owners. Existing cinema halls will be renovated, modernized and procured related machinery / parts / technology and refinancing facility will be provided against the construction of new cinema halls against the financing of Scheduled Banks.
Subject to fulfillment of other conditions of the policy, newly constructed cinema halls along with existing cinema halls in various shopping complexes will also be eligible for loan / investment facility under the refinancing scheme in question. However, any expenditure on working capital will not be covered by refinancing facility. No other loan / investment liability can be repaid or adjusted in any way by the loan taken under this scheme.
500 crore will be distributed in the first phase from this scheme. After ensuring proper utilization of loans / investments disbursed in the first phase, Rs. The availability of loan / investment facility for each cinema hall to each customer will be reasonably determined by the financing bank following the banking rules. However, it will not be more than 5 crore rupees against each cinema hall.