Entertainment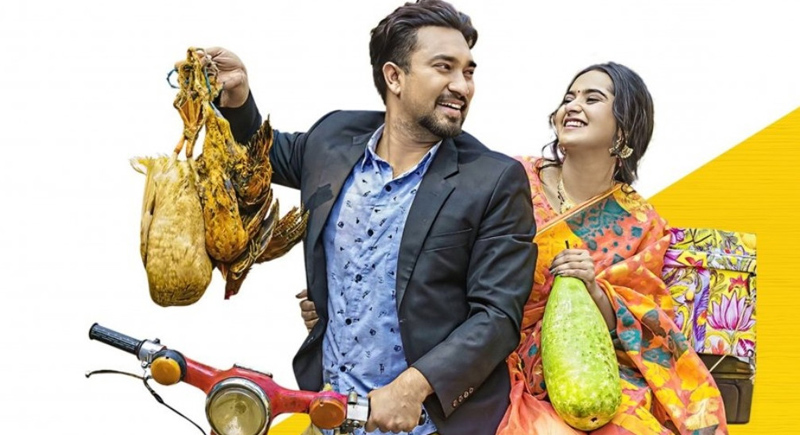 Bangladesh filmmaker receives legal notice for showing dead chicken in poster
Dhaka, May 1, 2022: A legal notice has been sent to producer Zakaria Soukhin and producer SK Shahed Ali for allegedly transporting chickens by tying their legs in a scene from the drama 'Chaman Bahar' awaiting release on Eid-ul-Fitr.
Last Thursday (April 26), Advocate Zakir Hossain sent this legal notice on behalf of People for Animal Welfare Foundation (POF) by post and registration.
On Saturday (April 30), the assistant director of the 'P' Foundation. Tariqul Haque said that the notice has been asked to remove the scene of the drama within the next 15 days and express regret over it. If not, the next step in this regard will be to go to the high court to seek legal redressal.
Tariqul Haque said that the play 'Chaman Bahar' is waiting to be aired on Eid. But before that a poster of the play was released. It can be seen that actor Jovan is sitting on the bike. Three chickens are hanging in one hand. Originally, the scene caught the eye of the People for Animal Welfare Foundation (PWF).
Accordingly, on April 27, Zakir Hossain, a lawyer in the legal branch of the company, sent a legal notice by post and register to the address of the producer and producer.
The notice said it was a punishable offense to hang a chicken with its legs tied. The law of the country provides for six months imprisonment or a fine of Rs 10,000 for the crime. Other producers and producers will be more aware by respecting this law.