Entertainment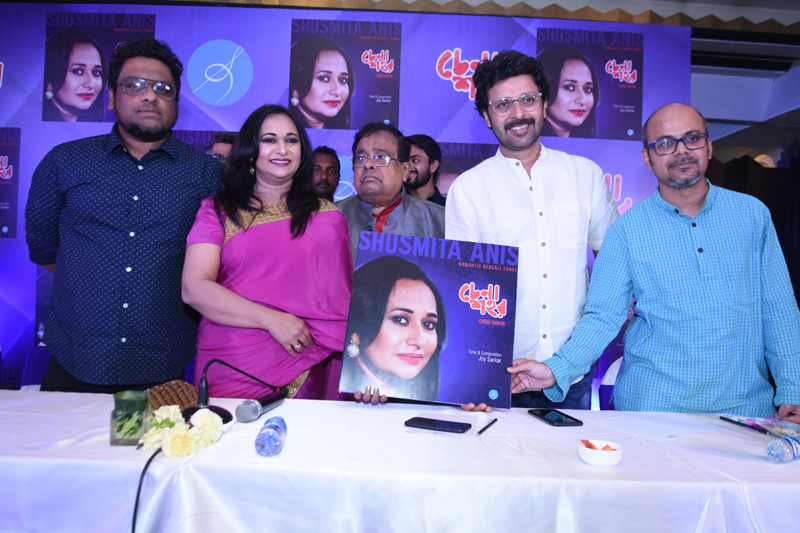 Bangladeshi artist Shusmita Anis releases her latest album "Chena Shohor"
Kolkata: Shusmita Anis is one of the front runners in modern Bengali Music both in India and Bangladesh. Her new album "Chena Shohor" was released in "The Park" in Kolkata recently.
The album was released on all Online digital platform inclusive of Gaana, Saavn, iTunes, Spotify, YouTube.
The album "Chena Shohor" is the joint effort of a set of most renowned and talented artists of India and Bangladesh.
The music for the album is composed by Joy Sarkar and lyrics is written by Srijato, Suhrid Sufiyan and Rahul.
The shooting for the video album has been shot in various locationsof Kolkata.
Shusmita Anis said, "Music has no bound. And for this reason I have created "Chena Shohor" with the artist of Bangladesh and India." She also said, "Each and every song have a unique message that I am sure people will love the album."
Shusmita Anis received her musical training from her Aunt and legendary Nazrul Sangeet Artist Feroza Begum.
Shusmita Anis is an artiste who is dedicated to promote Modern Songs and Nazrul Sangeet to reach the mass nationally and internationally through live performance and albums. Her recent releases of modern Bengali songs have topped the charts both in Bangladesh and India.