Entertainment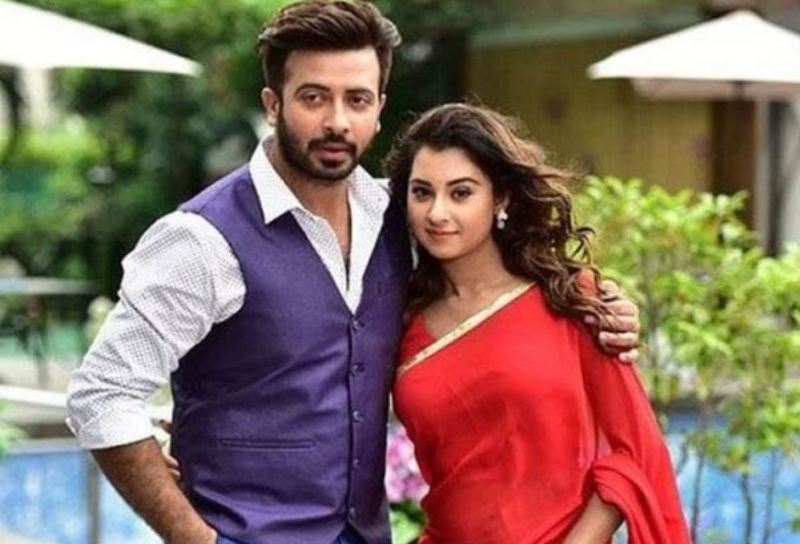 Collected
Bappy Chowdhury's film second-most sought after Shakib Khan's
Dhaka, April 26: On the occasion of this Eid, eight movies have been released in different theaters of the country. It has been seen that Shakib Khan-Bubli starrer 'Leader: I am Bangladesh' has been released in the most number of halls-100. Bappy Chowdhury-Mitu's 'Shatru' movie is on the second place. It was released in 24 cinemas.
On the day of Eid, these two movies were seen with full houses in almost all the halls of the capital. Madhumita cinema hall in the capital has more than 1,150 seats, both regular and AC. About 600 people watched the movie 'Leader: I Am Bangladesh' on Eid.
Maruf Billah, a film buff from Wari in the capital, came to see Shakib Khan's film 'Leader: I Am Bangladesh'. He said, "I was actually waiting for his (Shakib Khan) movie to release. I never fail to watch any of Shakib's movies when they are released. This movie is also very good. I think Shakib Khan has fulfilled the expectations of moviegoers to a large extent. On the other hand, Bubli also performed well as a new heroine."
Although the capital's Chitramahal cinema is playing 'Leader: I am Bangladesh'. On the day of Eid, almost half of the seats are filled with viewers - this has been seen by going to the cinema hall. The owner of this hall, Kazi Iqbal, said that the visitors have now left Dhaka and gone to the village to celebrate Eid. As a result, the capital is almost empty. As a result, it would be wrong to expect more audiences in cinemas at this time. Moreover, people will not come to watch movies in large numbers like before - it has to be accepted. We don't stop shows even if we sell one ticket here.
Meanwhile, Bappy Chowdhury's movie 'Shatru' is playing at New Gulsan Cinema Hall in Old Dhaka. A significant number of viewers came to watch the movie on Eid. In this context, the leader of New Gulshan Cinema Hall. Amir Hamza said, the number of workers in our area is high. Now 95% people are on Eid holiday. So now a little less audience. But this picture will change in a few days. And there are several fighting scenes in the movie 'Shatru'. Most viewers liked it. But I am hopeful, the movie will do well.