Entertainment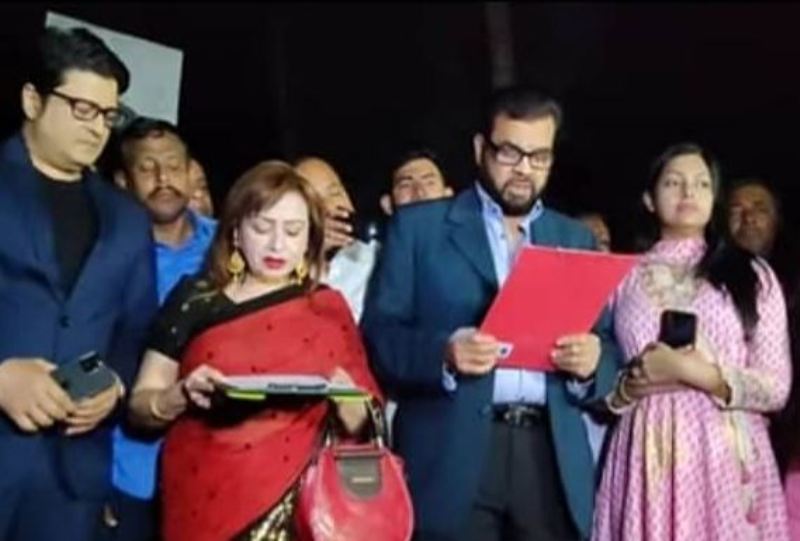 Photo: Collected
BFAA: Actress Anjana takes oath as executive member
Own Correspondent, Dhaka, February 17: Actress Anjana has been elected from the Misha-Zayed panel in the Film Artists Association polls. She has won the post of executive member. She was sworn in on Wednesday (February 16).
She was administered the oath by Ilias Kanchan, President of the Film Artists' Association. Anjana took oath in the garden in front of the BFDC's Artists' Association on Wednesday evening. Nipun, Ferdous, Keya, Jasmine and many others were present during the swearing in ceremony.
After taking the oath, Anjana said, "The artists have chosen me with their valuable votes. That is why I have taken the oath. It is completely my personal choice."
Elias Kanchan said, "We want to keep the association strong. I will work together for the development of the association. I hope those who have not yet taken the oath will come soon. I want to have an effective meeting with them within a week. I have already said if someone does not attend our executive meeting for three consecutive days without any logical reason, his/her position will be revoked."