Entertainment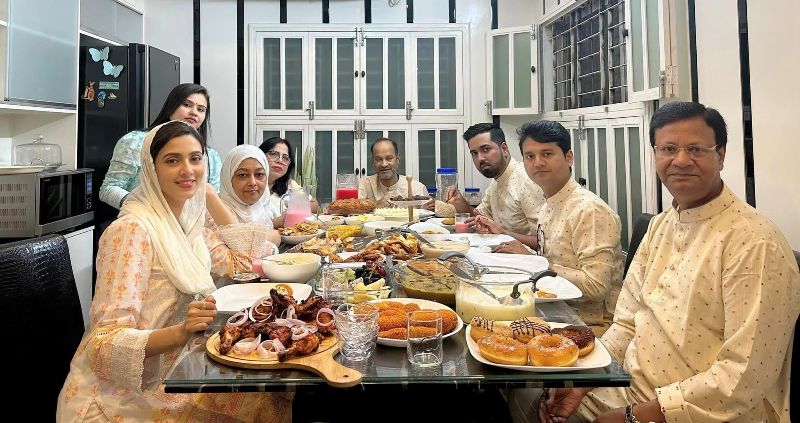 https://www.facebook.com/BidyaSinhaSahaMim
Bidya Sinha Mim and family take part in Iftar, send a message of harmony
Dhaka, March 25: Despite being a Hindu, Bidya Sinha Mim eats Iftar with her family every year. This time was no exception. She broke fast with her family on the first day of Ramadan. The actress organized Iftar at the dining table in a homely atmosphere.
On Friday, March 24, Mim uploaded a picture of the moment of joining Iftar with family members on the social media Facebook. Mim is seen there with her parents. Apart from this, some family members, including husband Sony Poddar, were also with the actress.
In the caption of the photo, Mim wrote, "First ramadan spent in warmth & peace."
Mim's participation in the religious activities of Muslims with family has been positively received by fans and netizens alike.