Entertainment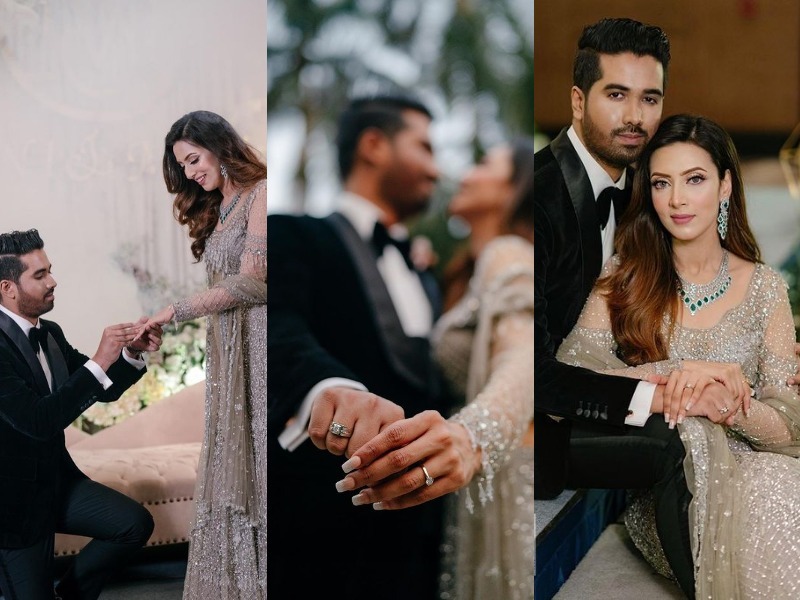 www.instagram.com/bidya_mim
Bidya Sinha Saha Mim set to tie the knot with beau Soni
Dhaka, November 11: Popular actress Bidya Sinha Saha Mim is set to tie the knot with beau Soni. The Lux beauty took to social media on her birthday on Wednesday to share the news, after promising to share a news with her fans earlier in the day. Mim and Soni have completed their engagement ceremony.
Sharing images from her engagement ceremony, the acress wrote: "All of my smiles started with you 6 years back. Today is a very special day, today is the beginning of forever. A beginning of a new chapter. Finally Engaged."
Though Mim hasn't revealed the name of her fiance, reports identified him as Soni Podder, a banker by profession. Podder is a Comilla resident.
After meeting six years ago, the couple became friends and eventually fell in love. When the families agreed, they completed their engagement.
In a career spanning over a decade, Mim has been linked with various co-stars over alleged affairs. However, they have turned out to be rumours. They couple did well to keep their relation under wraps.
Meanwhile, fans have wished the couple luck ahead of their wedding.