Entertainment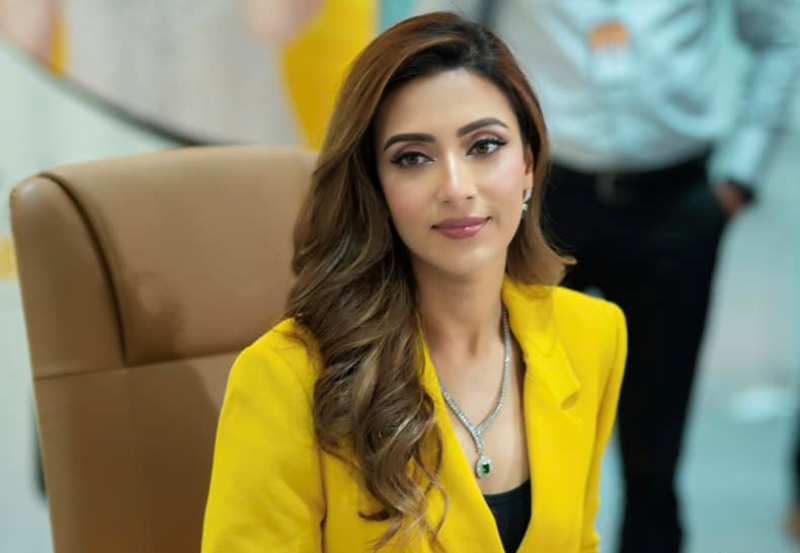 www.facebook.com/BidyaSinhaSahaMim
Bio-Xin unveils Mim as its Goodwill Ambassador
Dhaka, June 3: Pharmaceutical company Bio-Xin has unveiled popular actress Bidya Sinha Saha Mim as its Goodwill Ambassador. Mim has already worked with UNICEF.
Mim was officially introduced as the goodwill ambassador of 'Skin and Beauty Care' product Bio-Xin in a grand event held at the headquarters of Bio-Xin at Mirpur DOHS in the capital. And with the signing of the contract, Mim's new responsibilities began.
It is known that Mim will work as the brand ambassador of Bio-Xin for the next one year. At that time, Mim said, "There is nothing to question the quality and acceptability of Bio-Xin products. Since its inception, the brand has been involved in various initiatives to ensure women's skin glows and looks beautiful. I myself have used a few of their skin care products. Observing these things, I agreed to be the brand ambassador of Bio-Xin. I hope to work well with them."
Mim will be seen in two channels in the upcoming Eid. Her new movie 'Antarjaal' is releasing simultaneously in 5 continents on Eid. The poster of the movie has already been unveiled. The campaign is in full swing. Dipankar Deepan directed the movie based on the story of cyber thriller. In addition to Mim, Siam, Sunehra and others acted in various roles.
Along with this movie, the web series 'Mission Huntdown' will be released on the OTT platform. Actor SF Naeem will be seen opposite Mim in it. The series is jointly directed by Sani Sanwar and Faisal Ahmed.