Entertainment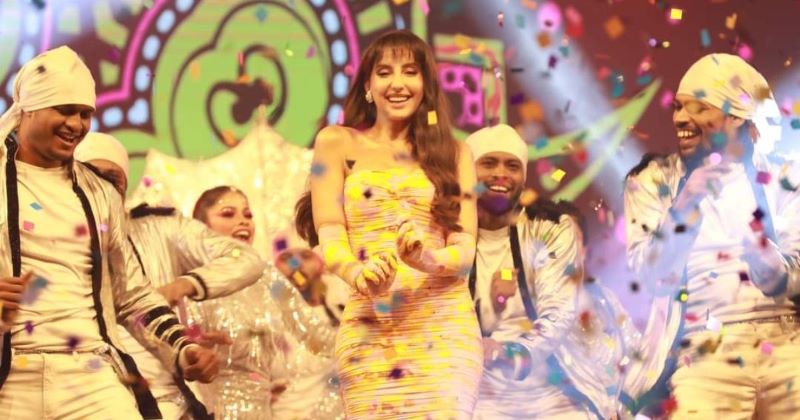 Collected
Bollywood sensation Nora Fatehi wants to come to Bangladesh again and again
Dhaka, November 19: "I want to come back to Bangladesh again and again,' Bollywood sensation Nora Fatehi expressed such an emotional expression on the stage of International Convention City of the capital on Friday night.
Nora Fatehi means dance storm. A little warmth in the hearts of fans. This time was no exception. This item girl of Bollywood has won the fans of Dhaka. She spread fascination by dancing and singing. Nora's dance on the magnificent stage, even in cold environment, the fans felt a different kind of warmth. Many have also expressed their excitement to see their favorite star from the front.
Nora Fatehi participated in an event titled 'Women Empowerment in Bangladesh' organized by Women Leadership Corporation at International Convention City Bashundhara in the capital on Friday at 7 pm. When she came on the stage at 9.40 pm, the audience welcomed her by shouting 'Nora Nora'. Then the performance began.
Nora danced to the song 'Dilbar'. Not only the audience went crazy for her dance, Nora herself responded to the fans' emotions. So she said to the fans, "Thank you for inviting me. I want to come to Bangladesh again and again for such an event."
Before this, Nora Fatehi got on the stage and spread immense love among the fans of Dhaka by waving her hand. After listening to Nora's speech on the stage, it seems that she is very fond of Bangladesh. She is impressed by the love of the people of this country.
Nora Fatehi arrived at Hazrat Shahjalal International Airport on Friday (November 18) afternoon with her fleet of dancers. She got on the stage after 9 pm.