Entertainment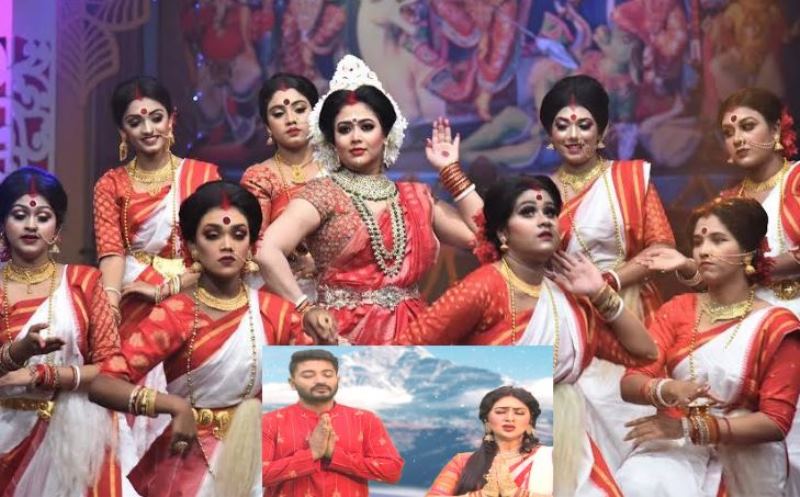 Photo: Collected
BTV to telecast Bappi-Apu's 'Sharod Ananda' tonight
Entertainment Correspondent, Dhaka, Oct 5: Like every year, Bangladesh Television (BTV) has arranged a special Durga Puja magazine show 'Sharod Ananda'.
The event is lined up with dance, songs, star chat, fashion show, and documentaries. The programme will be aired after the 10 pm English news on Vijaya Dasami today, Wednesday (October 5). This is what the producer of the programme El Ruma Akhtar said on Tuesday (October 4). It is written by Suman Saha, and planned by Jagadish Esh.
The biggest surprise of this year's Sharod Ananda is in the presentation. For the first time, the programme has been presented together by the popular Dhallywood actress Apu Biswas and actor Bappi Chowdhury.
The producer of the show also said that a new song has been made for the occasion of the puja. The song is written by Kanishk Shasmal. Sandeepan Das, Sushmita Saha, Sapneel Rajeeb and Ananya Acharya have sung the song with music and tunes by Golam Sarwar.
Besides, Priyanka Gop and Samarjeet will sing a duet. Aarti dance will be performed by Tanhik Deb and his troupe. There is a special arrangement - Shiv Gajan. Shiv Gajan will be performed by Priyanka Sarkar and her team.
Abir Khela is another special event of Durga Puja. Actress and dancer Bhabna will bring Abir khela to the event. The party dance was directed by Anik Bose. Producer Chayanika Chowdhury, journalist Munni Saha, Additional Superintendent of Police (CID) Mrinal Kanti Saha and cardiologist Dr. Durba Halder will participate in the star chat of the show. Finally, there will be a life-giving song performed by Baula Band.