Entertainment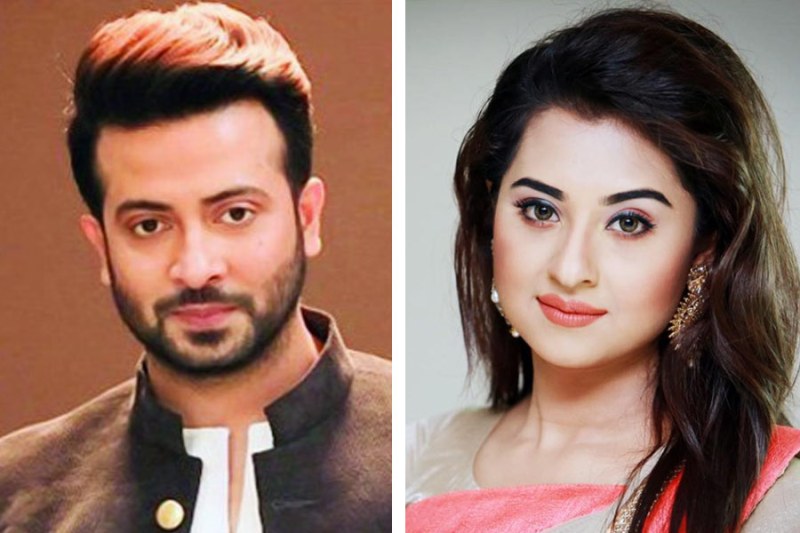 Collected
Bubly to take legal action against actor Shakib Khan
Dhaka, May 16: Shakib-Bubly's battle of words is slowly intensifying. Shakib Khan talked about Shobnom Bubly in an interview on Sunday. There, the top hero of Dhakai cinema made several allegations against the actress. Bubly clarified her position in an interview with the same media on Monday. She also said that she will speak to the lawyer soon and take action in this regard.
Talking about Shakib's allegations, Bubly said, "The way he lies about the mother of his child, the way he speaks badly, socially humiliates me, tries to defame me — you can see the proof. How I speak to him with respect and how he speaks to me. He is disrespecting me. Besides, he is telling various stories denying all the previous issues. This is upsetting me and the child. Because if I am not mentally well as a mother, it will have a serious effect on my child. I will take action by talking to a lawyer soon. Because this defamation is not only of me, but also of the child."
The actress also opened her mouth about the divorce. In her words, "As a girl, after marriage, I always wanted to have a beautiful family, which you have seen many times. And wanting to have this family has spelled my doom. Besides, if a husband and wife are living separately, they are either separated or divorced. I said that, if there is a divorce, there will be a divorce letter. I haven't received it. That means where our relationship really stands right now is up to you to decide. Should I call it - separated or divorced?"
Bubly also adressed the issue about her flat worth a crore and car worth lakhs. She said, "Look, I have been doing films for many years, before that I read news, do many cultural programs, do various opening shows, do advertisements, I have worked with dignity for so many years and I have just enough to survive with my own ability and family help. About the car he is talking about, that was bought with a bank loan. I have all the loan papers."
She also said, "He himself knows the showroom from which the car was bought. He spoke about my house in which I live with my family, including my mother, father, Shehzad (son), my younger brother. This house is not even in my name, because it is also purchased with a loan. I bought a car with some money from films and advertisements and some help from my family and the rest on a loan. I have the account of the monthly installments of the car and the house. I have worked for so many years and does he have a problem even if I go to do something with a loan?"
It is to be noted that Bubly said that she got married with Shakib Khan on July 20, 2018. They became the parents of a child on March 21, 2020. Their child's name is Shehzad Khan Bir.
Earlier, in 2008, Shakib Khan and Apu Biswas, the two top stars of Dhaka cinema, tied the knot. But no one knew about it. In 2017, Apu appeared on a TV channel live with her son Abraham Khan Joy. Then she said that she and Shakib are married and this child is theirs. They separated on 22 February 2018.