Entertainment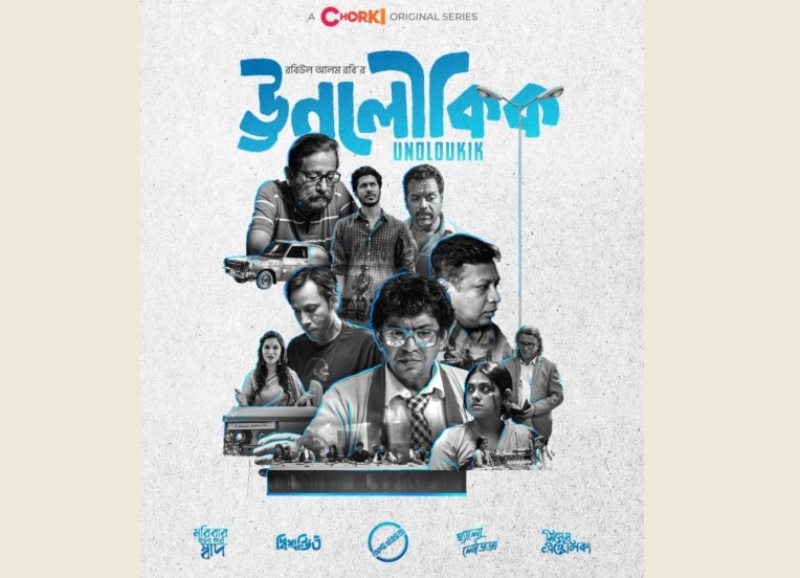 www.facebook.com/ChorkiOfficial
Chorki to start operations with Mithila, Chanchal, Tisha's psychological thriller Unoloukik
Dhaka, June 28: This Eid-ul-Azha, Bangladesh will get its own video streaming platform- Chorki.
The platform will start its journey with an anthology series, "Unoloukik", a psychological thriller.
It stars Asaduzzaman Noor, Chanchal Chowdhury, Nusrat Imrose Tisha, Sohel Mondol, Gazi Rakayet, Iresh Zaker, Rafiath Rashid Mithila, Mostafa Monwar, and Naziba Bashar.
Penned by Shibabrata Barman, the series is directed by Robiul Alam Robi.
Syed Ahmed Shawki, who had earlier directed "Taqdeer", was one of the screenwriters in this series.
Dhaka Tribune quoted the director as saying: "I took a two year break from film-making. 'Unoloukik' is a special project for me. I experimented with stories from my favourite writer, Shibabrata Barman.
Chorki CEO, director Redowan Rony said: "This is an experimental work from us. I hope audiences will appreciate a break from the conventional storytelling."
However, only one episode will be released each week, so audiences will not be able to binge-watch the series.