Entertainment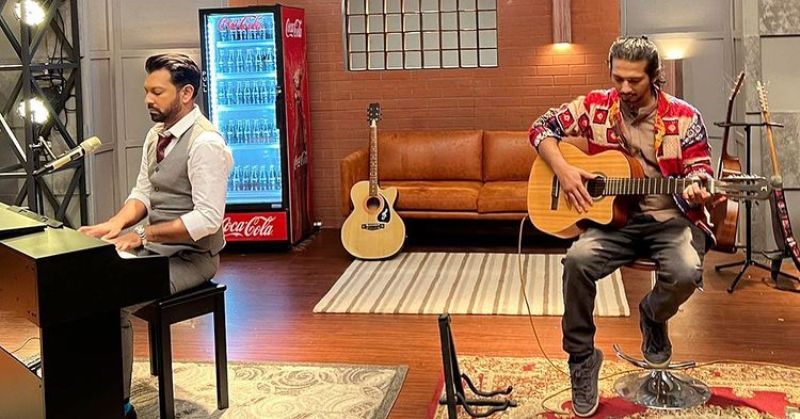 www.instagram.com/tahsankhan
Cola-Cola ropes in Tahsan as ambassador, Arnob to compose music
Dhaka, January 27: Coca-Cola Bangladesh has signed renowned singer-composers Tahsan Khan and Shayan Chowdhury Arnob as its brand ambassador and music producer, respectively.
This marks their debut collaboration.
Following the signing, Tahsan, who has wowed audiences with his acting skills lately, told the media: "Coca-Cola has always been a part of my life. It made sense to get on board and be a part of this company as the brand ambassador. I am very excited for the type of work we will be doing in the upcoming months. Hopefully everyone will enjoy our work."
While he will become the new face of Coca-Cola in the country, Arnob will be working on different music projects for the brand.
Speaking about his new signing, Arnob said: "As a musician, it is a wonderful feeling to be a part of something as unique as Coca-Cola's upcoming music projects. The brand has decided to initiate its footprints and involvement in Bangladesh music with a great project in hand. To be the music producer on this great project brings me great joy and I cannot wait to share some of the work we have in store for all our audiences."
Ta Duy Tung, the managing director of Coca-Cola Bangladesh said: "To be able to sign two of the most prominent musicians of Bangladesh is a matter of pride for our company. These two individuals perfectly embody the spirit of Coca-Cola and we have no doubt the partnership will be a huge success."