Entertainment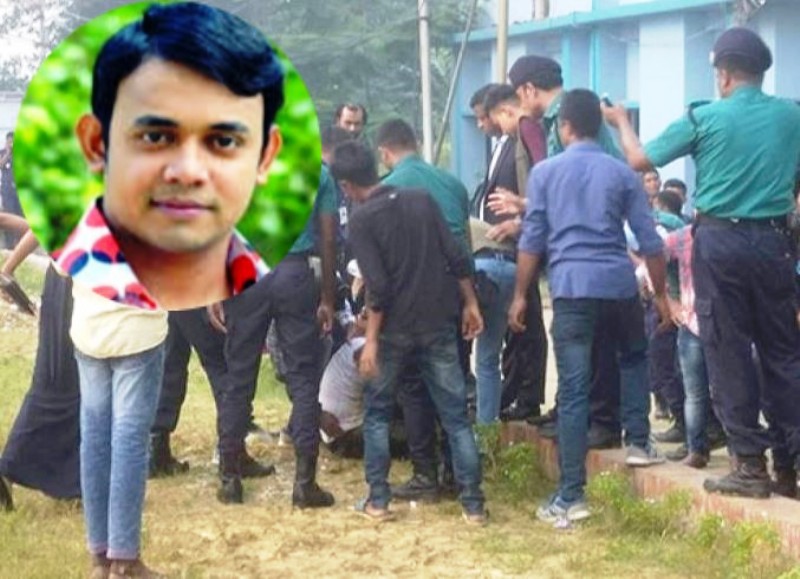 Photo: Collected
Comedian-actor Abu Hena Rony, 4 others burnt in gas balloon explosion
Own Correspondent, Dhaka, Sept 17: Five people, including stand-up comedian, model, actor, presenter and the champion of Indian comedy show Mirakkel season 6 Abu Hena Rony, were burnt in a gas balloon explosion during the establishment anniversary ceremony of Gazipur Metropolitan Police.
Three of them, including Rony, have been sent to Dhaka Medical College Hospital's burn unit in a critical condition.
The accident took place on Friday (September 16) at around 6 pm at the venue of the Gazipur District Police Lines ground. GMP Commissioner Molya Nazrul Islam confirmed the matter to reporters.
Resident Medical Officer (RMO) of Gazipur Shaheed Tajuddin Ahmad Medical College Hospital Rafiqul Islam said, "Abu Hena Roni, Mosharraf Hossain, Zillur Rahman, Imran Hossain and Rubel Hossain were brought to the hospital injured in the gas balloon explosion. Comedian-actor Abu Hena Rony, Mosharraf Hossain and Zillur Rahman, who were seriously injured, have been sent to the burn unit of Dhaka Medical College Hospital in a critical condition. Abu Hena Rony was burnt the most. About 25-30 percent of his body was burnt in the accident. The other two were given first aid."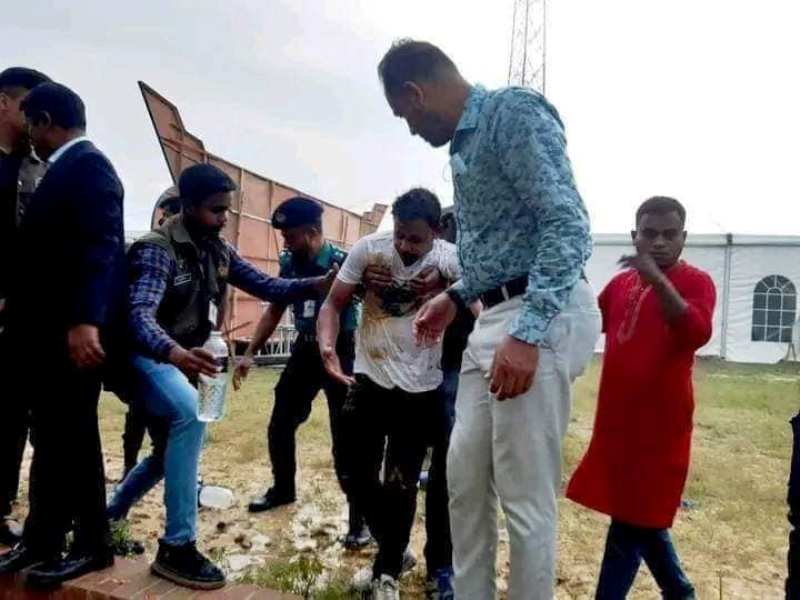 Photo: Collected
GMP Assistant Commissioner (DB and Media) Abu Sayem Nayan said, "There were some gas balloons to be flown on the east side of the stage. Chief Guest Home Minister Asaduzzaman Khan Kamal failed to fly them after several attempts. Later the Home Minister and other guests proceeded towards the main stage of the programme. The balloons were then taken behind the opening stage. After a while, an explosion was heard. Behind the opening stage all the balloons burst and scattered around. The wounded fell down. The injured were rushed to Gazipur Shaheed Tajuddin Ahmad Medical College Hospital."
Doctors said that Abu Hena Rony, who is currently undergoing treatment at the ICU of Sheikh Hasina National Institute of Burn and Plastic Surgery (SHNIBPS) in Dhaka, is not out of danger as about 24 percent of the surface area of the body of the comedian was burnt and his respiratory tracts have also been burnt in the explosion.