Entertainment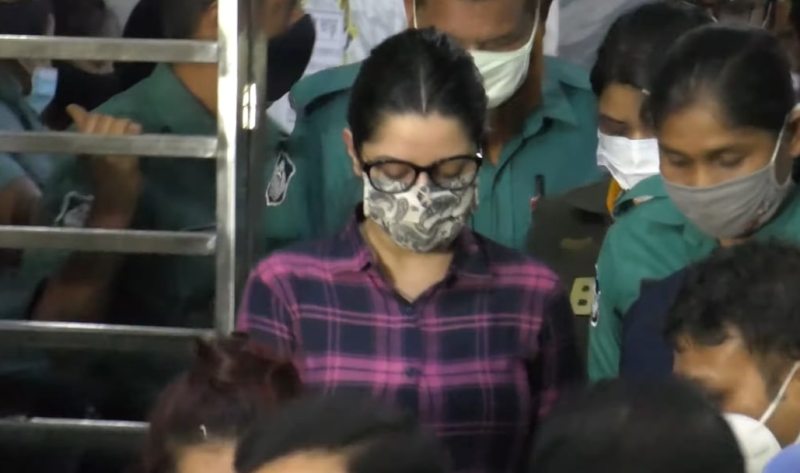 Screengrab from YouTube
Court orders CID to return back items seized from Pori Moni
Dhaka, September 28: The court has directed the CID to return back seized items, incluidng Harrier car, iPhone mobile, laptop, to actress Pori Moni. These were seized from her as evidence after her arrest in a case under the Narcotics Control Act.
In addition to the Harrier car, the other 15 items seized included two laptops, three iPhones, an iPad, a memory card, a pen drive, a Teletalk modem, a Standard Bank Visa card, a BRAC Bank Gold Card, a BRAC Bank Visa Card and two passports.
Dhaka Metropolitan Magistrate Satyabrata Sikder passed the order after a hearing on Tuesday (September 28). A hearing on the CID report was held in the presence of the actress. Earlier on Sunday (September 26), CID inspector Kazi Mostafa Kamal, the investigating officer in the case, submitted a report recommending the return of a total of 16 items from the two seized lists.
In the report, the investigating officer said, "If Pori Moni is given back the seized evidence, there will be no interruption in the investigation."
Earlier on September 15, the Dhaka Metropolitan Magistrate's Court applied for the custody of 16 confiscated evidence including the actress' car, laptop and mobile phone. The court verified the ownership and directed the investigating officer to submit a report.
On August 31, Dhaka Metropolitan Sessions Judge KM Imrul Kayesh granted bail to Pori Moni after a hearing. The next day, she was released from the Kashimpur Central Women's Jail in Gazipur.
On August 4, the Rapid Action Battalion (RAB) had arrested Pori Moni from her Banani home in a raid based on specific information.