Entertainment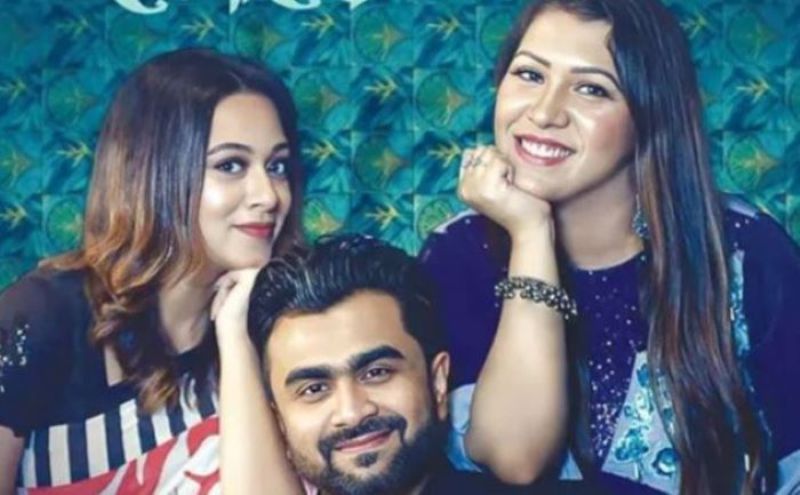 Collected
Dighi and Puja in Imran's 'Chokhe Chokhe'
Entertainment Reporter, Dhaka, 9 November 2023: After five consecutive years, a new song has been released by the popular duo Imran-Pooja. Through this song, actress Dighi worked in Imran's music video for the first time. This song titled 'Chokhe Chokhe' was released online on Tuesday evening, on CMV's YouTube channel.
Shahriar Palak has directed the video of this romantic song. The song is penned by Piyush Das of India and composed by Imran himself. Besides Imran, Pooja and Dighi, Jilani acted in the video. After the release of the music video, the three stars have received great appreciation from their fans. Many people say that such romantic songs and videos are not often seen anymore.
Imran said, "A song with impossibly sweet words and tunes. The video along with it is also wonderful. This is the first time I and Pooja have Dighi as co-artists. All in all, I am very happy to release the song. I would like to thank the production house CMV and its master Pappu Bhai for this. Hopefully, we will do similar projects in the future."
Meanwhile, actress Dighi said, "The song is very beautiful. Once you hear it, you want to listen again and again. This is my first work with Imran bhai. It was a great experience for the first work. I really enjoyed doing the work. I hope everyone will like the song."
Pooja, another artist of the song, said, "I did a song with Imran bhai after almost 5 years. I feel like I have done a very good job after a long time. I hope everyone will like it."