Entertainment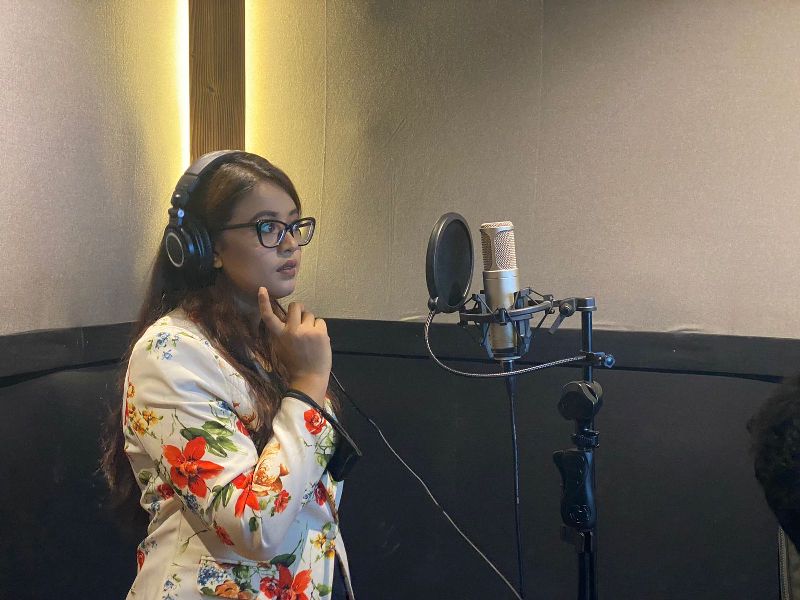 Collected
Director Rony Bhowmik's latest to feature Oyshee's song
Dhaka, December 4: National Film Award winning singer Fatima Tuz Zahra Oyshee's song will be featured in upcoming movie 'Mridha Vs Mridha'.
Titled 'Ore Amar Baap', the song is composed by Ragib Swagoto with lyrics penned by Mortaza Khan Lodi. The music has been arranged by E K Majumder Esty.
Speaking about her experience, Oyshee told Dhaka Tribune Showtime: "I always enjoy playback more, it gives me a different kind of joy. Almost all the songs that I have played back have gained popularity among the listeners. That's why I try to choose a lot of movie songs."
"Ore Amar Baap is a happy song about fathers. It embodies the whole story of the movie. I hope the audience will like it too," the singer added.
Directed by Rony Bhowmik, the film stars Siam, Nova, Sanzida Preeti, Tariq Anam Khan and others.
"This song covers a lot of the plot of our film. So I wanted the song to be perfect. Listeners will find Oishee a little different here from what they did before. She sang so well, I hope the audience will enjoy it," the director was quoted as saying.
According to reports, the film will be submitted to the film censor board this week.
Principal photography began in February and ended in the first week of August.