Entertainment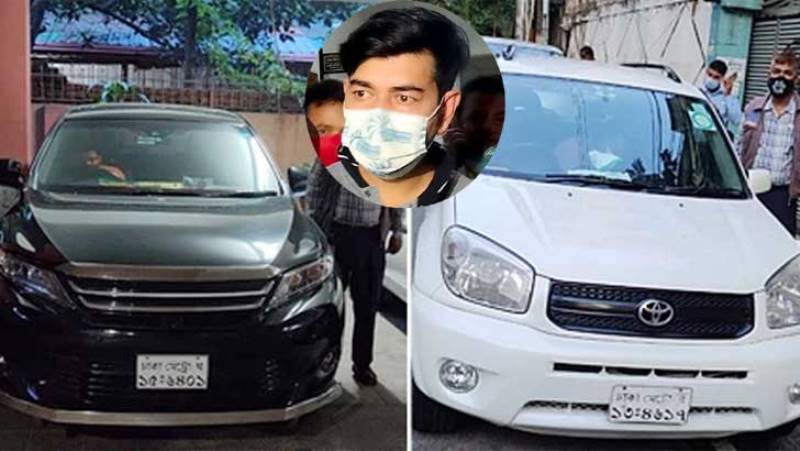 Collected
Drug case: CID police seizes two cars from Raz's residence
Dhaka, August 10: The Criminal Investigation Department (CID) has seized two cars, a Tata Harrier and a Toyota RAV-4, from the residence of film producer Nazrul Islam Raz. The two vehicles were seized on Sunday night (August 8) during a search at Raz's Banani home.
A search of his house on Saturday night also resulted in the seizure of profile books of the Raz Group of Companies, contracts, documents and photocopies of passports executed by Nazrul Islam Raz with Jalal Uddin. CID Additional DIG Omar Farooq confirmed the matter on Monday (August 9) afternoon.
"We seized two cars from Raz's house last night. We are looking into how he bought the vehicles, and in whose name, where and when. We will also look into how he got the money to buy these cars," Farooq added.
"Raz used to supply liquor at Pori Moni's house, besides allegations of blackmailing and cheating of celebrities and businessmen behind various parties and indoor programs with alleged models have been made against him. He is being questioned in this regard. We have received important information. They are undergoing verification currently. It is not being disclosed at present for the sake of investigation," the law enforcement official said.
"We have questioned everyone, including Pori Moni, Piyasa, Mou and Raz. We inquired about the seized goods and documents. We have received some important information at this stage of the investigation. We know many names of professions involved in their fraud, immoral activities and misdeeds like blackmailing. However, we are verifying those," he added.
On Wednesday night (August 4), the RAB raided Raz's house on the basis of specific allegations. During the operation, a large quantity of drugs, including yaba, was seized from his Banani office. The CID is interrogating him in the case.