Entertainment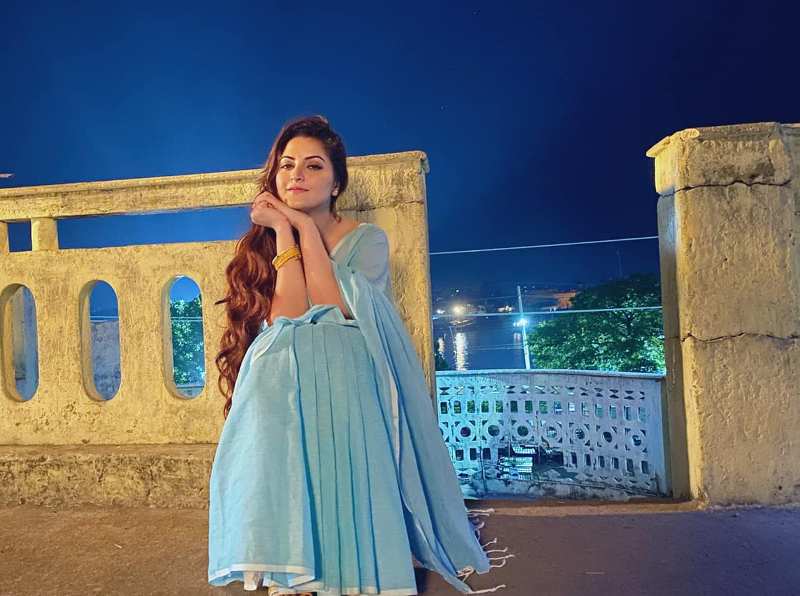 www.facebook.com/pori.monii
Drug case: Pori Moni in jail after remand
Dhaka, August 21: The court has ordered to send popular actress Pori Moni to jail after the third remand in the case filed under the Narcotics Control Act.
She was produced in the Dhaka Metropolitan Magistrate's Court at noon on Saturday (August 21). Meanwhile, the investigating officer of the case, CID inspector Golam Mostafa, requested to keep her in jail till the investigation of the case is completed. After the hearing, Dhaka Metropolitan Magistrate Ashek Imam ordered to send her to jail.
Meanwhile, Pori Moni asked her lawyers why they were not asking for her bail, to which they said they did not do so for technical reasons.
The actress reportedly told her lawyers that she would lose her sanity.
On August 5, Pori Moni and her accomplice were produced in court. The court then remanded them for four days in the first phase of the Banani police case. Following the remand, on August 10, Pori Moni and her accomplice Dipu were remanded for two days in the second phase.
On August 4, the Rapid Action Battalion (RAB) arrested Pori Moni from her Banani home in a raid based on specific information. Horrific drugs LSD, alcohol and ice were recovered during the operation. Large quantities of liquor bottles were recovered from the bride's drawing room cover, showcase and dining room, bedroom side table and toilet.
Then at 8:10 pm, Pori Moni was taken to the RAB headquarters in a white microbus. The RAB interrogated her there till 12 o'clock at night. The next day, at 5:12 pm on August 5, the RAB team left with Pori Moni, film producer Raz and their two associates in a black microbus for Banani police station.
The RAB then filed a case against actress and her accomplice Dipu under the Narcotics Control Act at the Banani police station in the capital.