Entertainment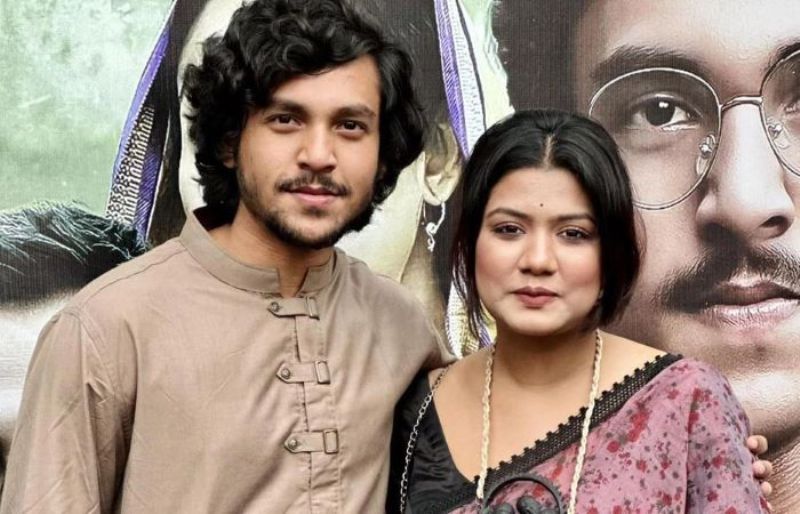 Collected
Dushahoshi Khoka releases
Entertainment Reporter, Dhaka, 30 September 2023: The movie 'Dushahoshi Khoka' has been made based on the childhood story of Father of the Nation Bangabandhu Sheikh Mujibur Rahman. It is directed by Mushfiqur Rahman Gulzar with government grants. The movie released on Friday, 29 September.
Soumya Jyoti played the role of Sheikh Mujibur Rahman in the movie. Lutfar Rahman George, Fazlur Rahman Babu, Mahmuda Maha, Golam Farida Chanda are in other roles.
Soumya Jyoti said about acting in the movie 'Dushahoshi Khoka', "The movie shows Bangabandhu from the age of 15-18 years. It feels good to play the role of such a great leader. There are not many references to Bangabandhu's childhood. But watched a lot of videos, read a lot of books. I have read the unfinished autobiography, the prison diary. There was footage in the archive, I saw it.
The movie, made with government grants, was scheduled to release in theaters on September 8, but later the decision was changed. Its poster and teaser have already been released. Soumya Jyoti is getting praise for it.
Soumya Jyoti stepped into the silver world with the liberation war based movie 'Nakshikanthar Zamin'. But the movie is not released yet. Soumya's first release on the big screen is going to be Dusahasi Khoka.