Entertainment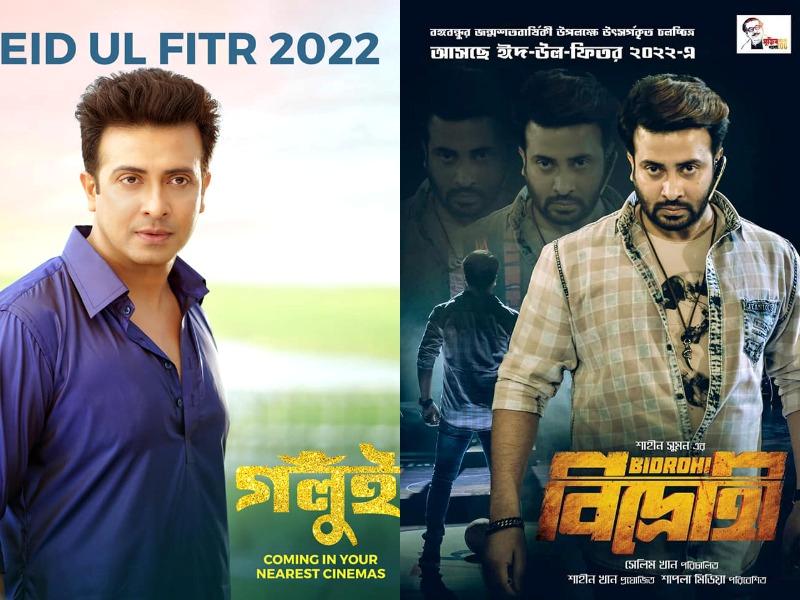 www.facebook.com/iamShakibKhanbd
Eid movies from today
Dhaka, May 3: For a long time now, Eid has been a great movie for entertainment. As soon as Eid comes, new movies will be released for a long time. This time too he is no exception. Three movies are being released today on the occasion of Eid-ul-Fitr on May 3. Among them, Dhaka cinema superstar Shakib Khan has two movies including 'Golui'. Siam Ahmed is the protagonist of another movie 'Shan'.
Pooja Cheri is the heroine of 'Galui' and 'Shan' in these three films. This Eid is becoming so special in the career of this new generation heroine. He is busy promoting his two films.
Among the three films, 'Galui' has been made with government grant. Made in a rural context, the film highlights various aspects of rural Bengal. That's a simple love story. Shakib has played the role of Lalu, and Pooja has played the role of Mala. Azizul Hakim, Sucharita, Ali Raj, Samu Chowdhury and others have also acted with them. Khorshed Alam Khasru is co-producing the movie along with the government grant. It will be released on the 28th.
সত্য ঘটনা অবলম্বনে পুলিশি অ্যাকশন থ্রিলার গল্পের 'শান' ৩৪টি হলে মুক্তি পাচ্ছে। ছবির পরিচালক এম রাহিম জানান, শান সব সিনেপ্লেক্সসহ দেশের বিভাগীয় শহরের সব বড় বড় হলে মুক্তি পাচ্ছে। এখন পর্যন্ত হল সংখ্যা ৩৪টি। তবে ঈদের আগে আরও দুই একটি বাড়তে পারে। এ সিনেমায় জুটি হয়েছেন সিয়াম ও পূজা।
এছাড়াও এবার ঈদে মুক্তি পাবে 'বিদ্রোহী' নামের একটি সিনেমা। শাকিবের সঙ্গে এর নায়িকা বুবলী। 'বড্ড ভালোবাসি' নামের একটি ছবিও আছে ঈদের সিনেমা হিসেবে মুক্তির মিছিলে।