Entertainment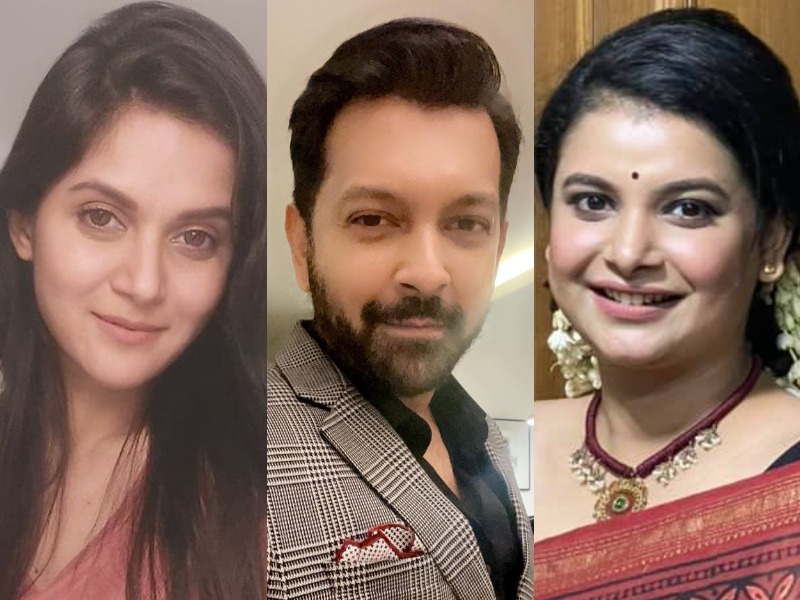 Collected
Evaly: Case against actors Tahsan, Mithila, Shabnam Faria
Dhaka, December 10: An Evaly customer has accused actors Tahsan Khan, Rafiath Rashid Mithila, and Shabnam Faria and six others of fraud, reports said.
According to police, Saad Sam Rahman filed the case with Dhaka's Dhanmondi police station on December 4.
The investigating officer, Sub-inspector Md Rajib Hossain, said that Evaly's managing director Mohammad Rassel and his wife and Chairperson Shamima Nasrin, have also been named in the case.
In his complaint, Rahman said the platform did not deliver him products worth hundreds of thousands taka, which he had ordered from Evaly.
He charged the actors of aiding and abetting fraud.
For the uninitiated, actors and former couple Tahsan and Mithila were brand ambassadors of Evaly, while Shabnam Faria had served as the head of public relations.
Sub-Inspector Rajib was quoted by Dhaka Tribune as saying, "Evaly founder Rassel and chairman Shamima Nasring have been formally arrested in the case. We have opened an investigation. Legal actions will be taken against the others if their involvement is found."
Earlier in September, Rassel and Shamima were nabbed by the Rapid Action Battalion (RAB) in connection with a lawsuit filed by a customer alleging fraud. They are currently in jail.
Since its inception, e-commerce platform Evaly became popular among customers due to its lucrative offers on home appliances, TV, refrigerators, air-conditioners, washing machines, motorcycles and other products.
"Many of them took up to half price discounts as an opportunity to do business by reselling the products. They invested in reselling products purchased from Evaly by borrowing hundreds of thousands of takas or selling land and golden ornaments," the outlet reported.
In 2018, it caught customers' attention by offering a 16 GB flash drive for just Tk 10. However, the following year, mismanagement marred its progress as pressure for delivery mounted with hundreds of thousands orders.
There were several similar incidents in the recent past too, where Evaly promised but failed to live up to the expectations.