Entertainment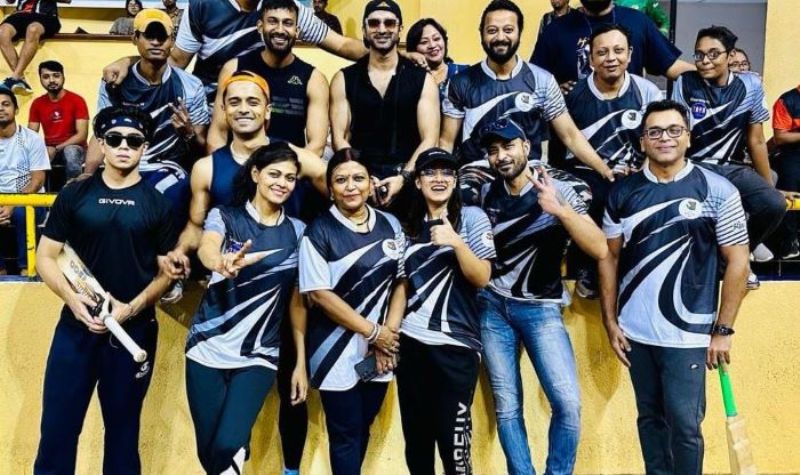 Collected
Film stars are also playing cricket
Entertainment Reporter, Dhaka, 29 September 2023: The iconic Mirpur Shaheed Suhrawardy Indoor Stadium has suddenly changed since the morning of Thursday 28 September. Because instead of cricketers, the stars of the world of showbiz have come and gathered there. Entering the field with bat and ball in hand as a full-fledged cricketer. For this, the stars have been practicing for several days. The name of the event is 'Celebrity Cricket League'. It is being held under the initiative of an organization called GNext.
A total of eight teams are participating in this cricket league in two divisions. 16 members of each team including the captain. Eight of them will play in the field. At least two of those eight will be female stars. All the players of every team are associated with showbiz.
Group stage games were held on Thursday. After that, the tournament will end on Saturday, September 30 through the semi-finals and final respectively. Organizers of this league, which is going to start with the slogan 'We want the World Cup', said that this arrangement is to encourage the Bangladesh team in the World Cup. In a message they said, 'Bangladesh has the ability to win the World Cup. Now all that is needed is the support of the country, which will encourage the players. From this belief, all the stars are united.
Ghiyasuddin Salim, Salahuddin Lovelu, Shihab Shaheen, Chayanika Chowdhury, Dipankar Dipan, Sakal Ahmed, Mustafa Kamal Raj and Raihan Rafi are the captains of eight teams in this series. There is one former national cricketer as a mentor for each team. Among them are successful cricketers like Mohammad Ashraful, Rajin Saleh, Mehrab Hossain Opi, Aftab Ahmed.
Among the stars who will play in the eight teams are Chanchal Chowdhury, Afran Nisho, Tama Mirza, Apu Biswas, Siam Ahmed, Shyamal Mawla, Moushumi Hamid, Irfan Sajjad, Samia Athai, Pintu Ghosh, Zakia Bari Mom, Mandira Chakraborty, Tausif Mahbub, Mehjabeen Chowdhury, Shariful Raj, Sabila Noor, Tasnia Farin, Nasir Uddin Khan, Arfin Rumi, Iresh Zaker, Rashed Mamun Apu, Parimani, Bobby Haque, Simon Sadiq, Prathanna Fardeen Dighi, Niloy Alamgir, Jannatul Ferdous Himi, Yash Rohan, Bappi Chowdhury, Salha Khanam Nadia, Manoj Pramanik, ABM Sumon, Toya, Parsa Ivana, Ziaul Roshan, Sunerah Binte Kamal, Rafiat Rashid Mithila, Safa Kabir, Khairul Basar, Masha Islam, Tanzeer Tuhin, Sajal, Tanya Rain, Jessia Islam and many others.
It is known that the winning team in this league will be given a prize of one lakh taka. Along with the trophy. But the whole arrangement is mainly to encourage the national team and entertain the stars, said the people concerned.