Entertainment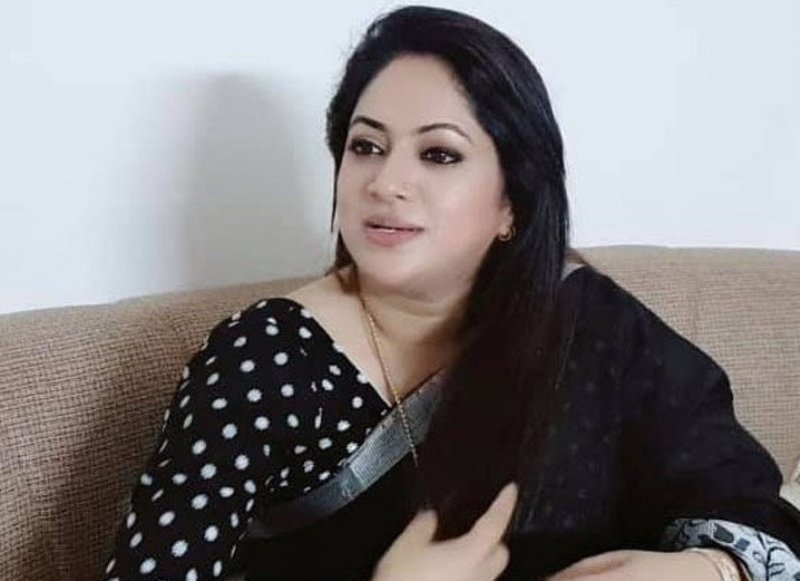 Collected
Husband confesses to killing actress Shimu
Dhaka, January 18: Actress Raima Islam Shimu has been killed due to family and marital quarrel. Her husband Sakhawat Ali Nobel claimed responsibility for the killings. Dhaka District Superintendent of Police (SP) Maruf Hossain Sardar said this at the Dhaka District Superintendent of Police office on Tuesday (January 18).
The Rapid Action Battalion (RAB) arrested Sakhawat Ali Nobel and driver Farhad and handed them over to the police after the actress' body was found in a bag.
A RAB source said that when the driver was questioned, he gave some information to the RAB. During interrogation, her husband confessed to the murder. Signs of murder recovered from him were found in the backdala of the private car. The private car has been seized.
Shimu lived with her husband and two children at home in Kalabagan area of ​​the capital. She left home on Sunday (January 16) morning and never returned. Her mobile phone was also found turned off. A general diary (GD) was kept at Kalabagan police station at night in this incident. The next day, on Monday, the police recovered the mutilated body of Shimu from the side of the road in Aliapur area near Hazratpur Bridge in Keraniganj.
Shimu's brother Shahidul Islam Khokon told reporters that his brother-in-law Noble often beat Shimu. He said his brother-in-law was addicted to drugs.
Earlier on Monday, the bagged body of film actress Raima Islam Shimu was recovered from Keraniganj. Her body is currently being kept at the Sir Salimullah Medical College Hospital (Mitford) morgue in the capital. When Shimu's husband and driver Farhad went there, RAB arrested them.
Shimu made her film debut in 1998 with Kazi Hayat's 'Bartaman'. Since then, she had acted in about 25 films directed by Delwar Jahan Jhantu, Chashi Nazrul Islam, Sharif Uddin Khan Dipu and several others. She had acted with several stars, including Riaz, Shakib Khan and Amit Hasan. Apart from films, Shimu had acted in and produced several TV dramas. She was an associate member of Bangladesh Film Artists Association.