Entertainment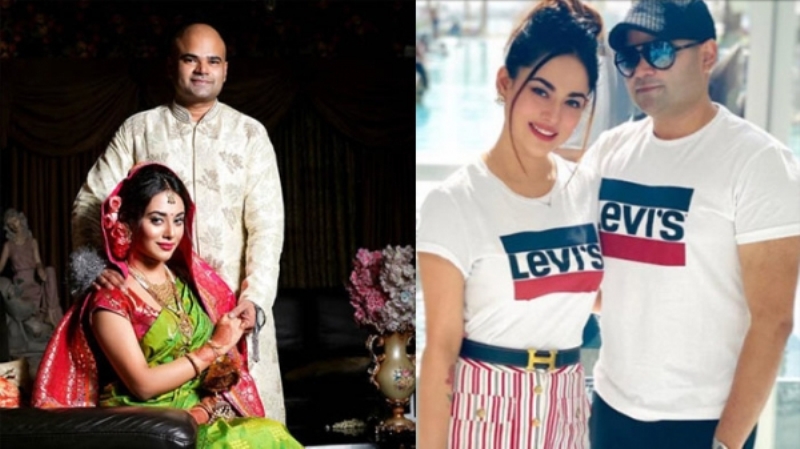 Collected
Husband files case against actress Tama Mirza
Dhaka, December 19: Hisham Chisti, the husband of actress Tama Mirza, has filed a case against her at the Badda police station in the capital.
Chisti is a Canadian expatriate.
It is learned that a case of attempted murder was filed against Tama Mirza on December 6. But Tama Mirza says there has been trouble between them. Both have complained to the police station for redressal.
Apart from Tama Mirza, her father, mother, brother and another unidentified person have been accused in the case filed by her husband.
According to the case file, Tama borrowed a total of Tk 20 lakh from her husband at different times after marriage. However, Tama started defaulting when she was asked for repayment of the loan.
Hisham came to the country from Canada on September 29 and asked her to come to his house, but she stayed at her father's house instead.
The statement further said that when Hisham went to his father-in-law's house, others including Tama started behaving badly with him. At one stage, Hisham was asked to go to Tama Mirza's father's house in Badda around 3 pm on December 5. After discussing various issues there, he started arguing with the members of the house when he asked for a loan of Tk 20 lakh. At one stage, the members of the house got angry and attacked Hisham.
Hisham said in the statement that an attempt was made to kill him by wrapping a scarf around his neck. Hisham was also struck with an iron chair, following which he sustained a hand injury. When he started screaming, the doorman and the people around him rescued him and took him to Shaheed Suhrawardy Hospital.
Tama Mirza's husband Hisham Chishti has reportedly left for Canada a few days after the case was filed.
In this regard, Tama Mirza said, "There is a problem between me and Hisham. I have complained to both the police stations for the solution. This is purely our family matter. It will be resolved soon."