Entertainment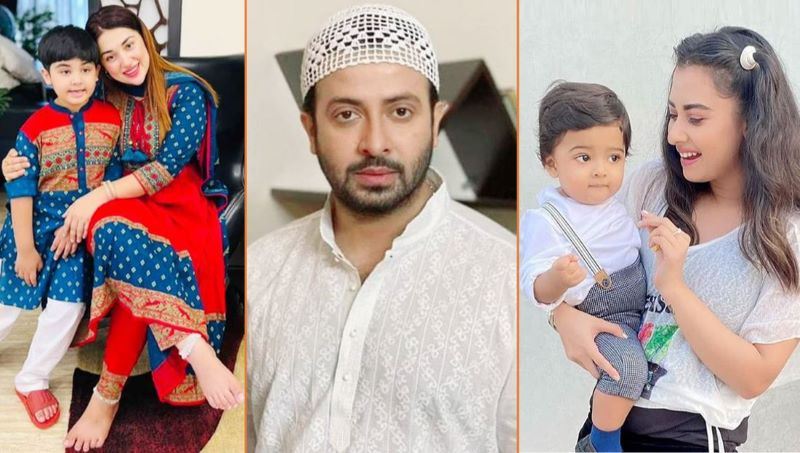 Photo: Collected
I got married only twice: Actor Shakib Khan
Own Correspondent, Dhaka, Oct 7: Superstar Shakib Khan is an influential and popular actor of Dhallywood. He always likes to be busy with his work. But his personal life is more discussed than his works. And that discussion moves towards criticism with time. However, without paying attention to these discussions and criticisms, he goes at his own pace.
Actress Bubli and her children are the most talked about things about him recently. Every time he gets married secretly. He even keeps his children hidden. This incident is not the first time, it happened before with Dhallywood queen fame Apu Biswas. However, Shakib Khan did not comment on this. He solved and answered all questions quietly.
The new news is that in an interview given to a daily of the country, Shakib Khan opened up about the controversial issue of Bubli and her child Vir. He expressed his concern.
Shakib Khan said, "I have acted in more than a hundred films so far. Does that mean I have a love-marriage relationship with every heroine? Do I have a scandal with everyone? I got only married twice. All the rest of the news are rumours. And if not, would those who are talking about me keep their mouths shut?"
Ever since Apu's breakup with Biswas, there have been many rumors surrounding the names of Bubli and Shakib Khan. The topic of their marriage and children also comes up again and again. However, this actor dismissed it as a rumour. Finally, he was forced to make his marriage with Bubly and his child Shehzad Khan Vir public. Since then, this top hero of Dhallywood has been practicing.
In response to the question whether he wants to spend the rest of his life with Bubly, Shakib said that no one gets married for separation, people get married with the hope of a beautiful family and happiness. Someone is happy because of someone and someone is not. I want a beautiful happy family now.
Shakib Khan said about his two children Joy and Veer in the interview, "Both of them are my beloved children. I want to leave both my sons educated in real sense. I will take care of both boys equally. My main responsibility is to try to make sure that there is no imperfection in their lives. They will become educated and grow up and take their own life decisions. I want to see them as real and ideal people."