Entertainment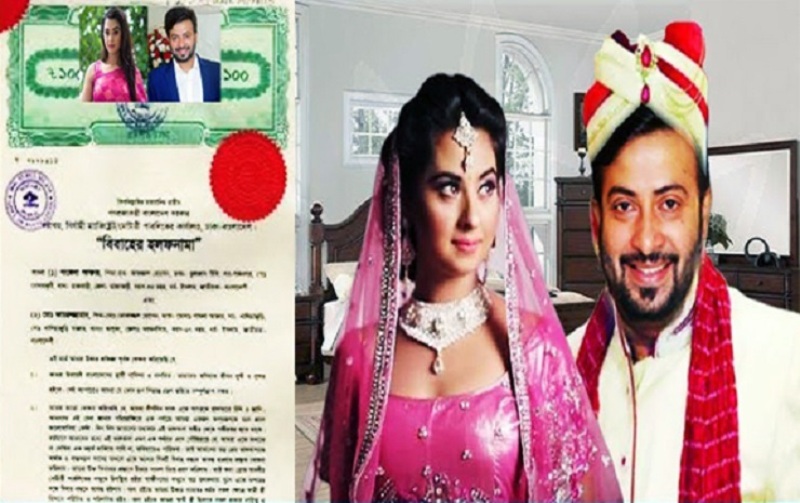 Collected
I have no relation with Bubli, will not work in any other film with her: Shakib Khan
Dhaka, May 11: Everyone knows about the strained relationship between Dhaka film superstar Shakib Khan and actress Bubli. But Bubli was saying in various media that the relationship with Shakib Khan is fine. But Shakib Khan clarified that he has no relationship with Bubli. He made it clear that his chapter with Bubli was over.
Actor Shakib Khan told the media about his relationship with Bubli, "I will not work with Bubli in any other film, it is a final decision. Bubli will no longer be seen with me anywhere onscreen-offscreen.
Not only that, King Khan said that Shakib-Bubli's distance was created long ago, "If you have seen the song 'Surma Surma' from the movie 'Leader: Aamii Bangladesh', then you will notice that it is a romantic song; but there was a distance between the two artists. They were not seen close. This has never happened in my entire acting career. Because, I don't want to share the screen with Bubli ever again."
In this context, Shakib Khan further said, "My relationship with Bubli in real life has ended long ago. Her life is hers, my life is mine. Whatever we have to do for the sake of the child, that's it. Again, my chapter with her is completely over."
Actress Bubli gave a big post on social media about this on Wednesday morning. Where she claims again, she is still Shakib Khan's wife. They did not divorce. Bubli's post is exactly highlighted-
Bubli writes, "Mr. Shakib Khan, some of your interviews seem very unfamiliar. As if! The reality doesn't match you. Do you always speak consciously or unconsciously sometimes? Or do your private spokespeople also speak for you? After a while I am very surprised to see such news about me all of a sudden, I wonder what is going on!!"
Bubli wrote reminiscing about Eid, "We just spent a beautiful Eid. Spent Eid together with Shehzad. Walked around in the car, listened to music, your (Shaqib) sang songs about Eid from your upcoming movie. Laughed at your jokes, had food together, fed you too. I told the story..."