Entertainment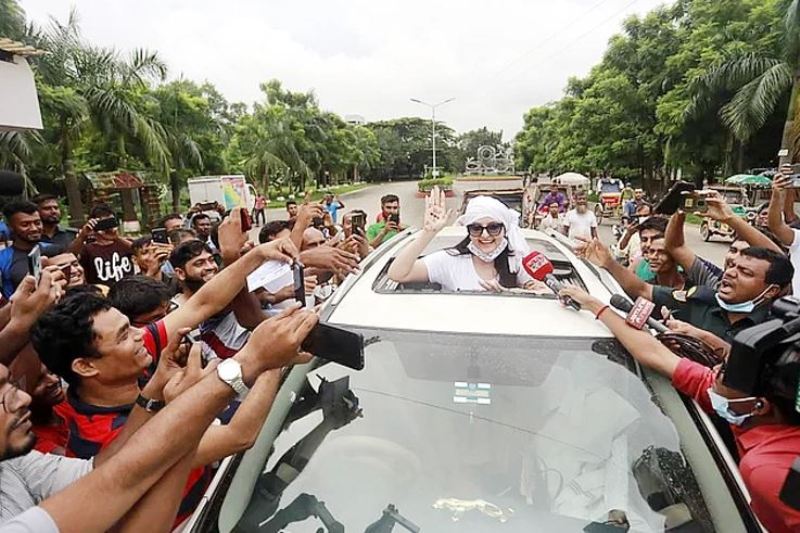 Collected
I have recognised my friends, will remain careful: Pori Moni
Dhaka, September 2: After 27 days of imprisonment, actress Pori Moni was released on bail on Wednesday. She is now in a rented house in Banani and has not yet spoken to reporters officially. However, the actress has said she's in trauma and need everyone's cooperation.
Asked about her infamous mehendi, where Pori Moni was seen flaunting the sentence 'Don't love me, Bitch', she said it was for people around her.
"It is for two-faced people around me, who claim to love me, but possess deep hatred. I am sure those intended have received the message," she said.
The actress added, "I have come to know the reality about my friends. I will be careful henceforth."
Meanwhile, she has been handed an eviction notice by the owner of her rented Banani house. Pori Moni became aware of the notice after reaching home.