Entertainment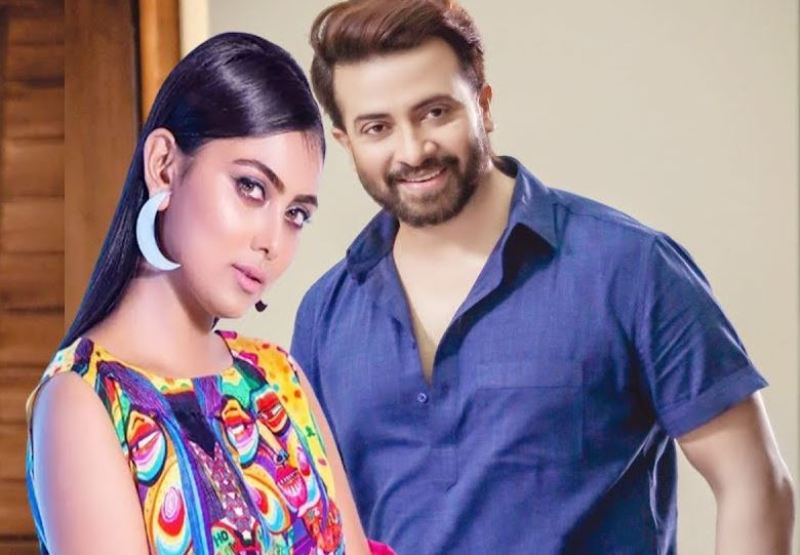 Collected
Indian actress Idhika Paul to act opposite Shakib Khan in Priyotoma
Dhaka, May 8: Dhakai movie superstar Shakib Khan will start shooting for the movie 'Priyotoma'. Many actresses, including Bubli and Pooja Cherry, were rumored to act in this movie. But the producer and hero Shakib Khan trusted the new heroine. Popular Kolkata serial actress Idhika Paul is going to share the screen with Shakib in the movie.
Producer Himel Ashraf said that Shakib Khan will start shooting from Monday, May 8. Idhika will join the shooting in Dhaka on May 11. Confirming the work in the movie, Idhika said in a video message, "Hello Bangladesh, I am Idhika Paul. See you all next Eid, in the cinema hall, in Bangladeshi superstar Shakib Khan's movie 'Priyotoma'."
Idhika Paul is a popular TV actress from Kolkata. Apart from her acting, this beauty is also very good at dancing. Her first serial was Star Jalsa's 'Kapalkundala'. She was praised for playing the role of 'Padmavati' in this series. She was later seen in the lead role in the popular Zee-Bangla serial 'Rimli'. Apart from this, she acted as a villain in two popular serials.
In November 2017, a new movie called 'Priyatma' was announced by Shakib Khan's production company SK Films. Since then the movie is talked about almost every year. But its work has not started in almost 6 years after the announcement. After those uncertainties, the movie is finally shooting. It is directed by Himel Ashraf.
Faruk Hossain wrote the story of 'Priyotoma'. Apart from directing, its screenplay and dialogues are jointly written by Farooq Hossain and Himel Ashraf. The movie is produced by Arshad Adnan.