Entertainment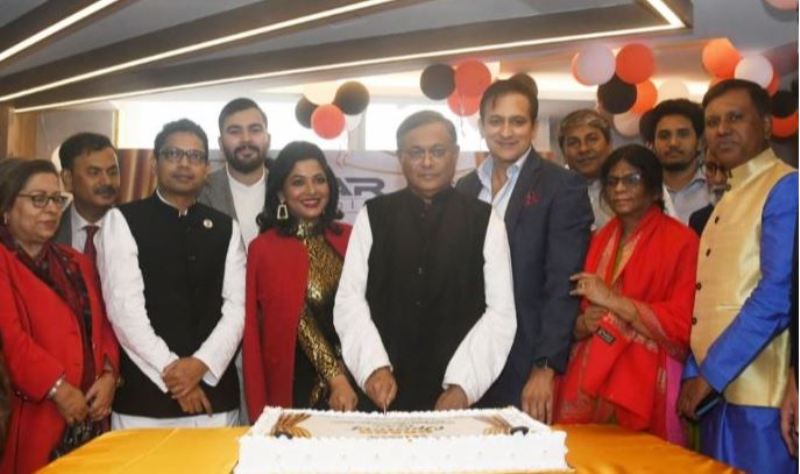 PID
Information Minister inaugurates Star Cineplex in Rajshahi
Dhaka, January 14: After Dhaka and Chittagong, Star Cineplex was launched in Rajshahi. The Cineplex was inaugurated at the Bangabandhu Sheikh Mujib Hi-Tech Park adjacent to the city's Bulonpara Ibandh on Friday (January 13) with a grand ceremony. Information and Broadcasting Minister Dr. Hasan Mahmud was present as the chief guest.
During the inauguration, he said that technology-related activities will continue naturally in the Hi-Tech Park. But in between, entertainment is also necessary. Star Cineplex has opened its doors.
The information minister also said, "I like it whenever the cinema hall expands. So when Palak told me to come here, I immediately agreed. But I have another demand to Palak, that at least one more hall should be built here. Then it will be fulfilled."
The information minister thinks that the film industry of the country is turning around. Star Cineplex Authority is playing an outstanding role in this journey. The minister hopes that at least 100 cineplexes will be built in the country through their hands. Placing importance on cinema, the information minister said, "Cinema not only entertains, it opens the third eye of the people. It exposes the hidden issues of the society, makes the responsible people more responsible. Cinema preserves the contemporary times."
Minister of State for Information Junaid Ahmed Palak was also present at the inauguration of Star Cineplex's Rajshahi branch. He said, "Cultural revolution is necessary to build a smart, liberal and progressive generation. Bangabandhu gave political freedom and independence, Prime Minister Sheikh Hasina gave economic direction, and this economic A cultural revolution is needed to sustain prosperity. For that, we need to provide healthy entertainment to our generation. So the Prime Minister's gift to the people of Rajshahi and the youth here is this modern cinema theater."
Note that in 2004, Star Cineplex started from Bashundhara City Shopping Mall in the capital. After that, the organization opened branches at Shimant Sambhar in Dhanmondi, SKS Tower in Mohakhali, Sony Square in Mirpur and Military Museum in Vijay Sarani. A branch was also opened in Chittagong City's Bali Arcade Shopping Mall in December last year.