Entertainment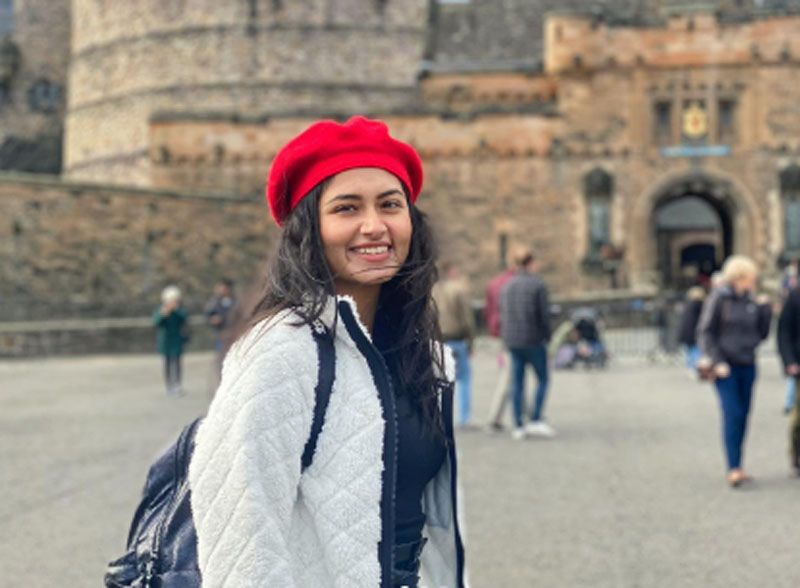 Tasnia Farin Instagram page
Injured Tasnia admitted to hospital for treatment
Dhaka, December 4, 2022 : Tasnia Farin, the popular actress of this generation, was injured in the moving stairs of a commercial building in Kuril area of the capital.
The accident happened on Friday (December 2) night. At that time, her father was also with the actress.
It is known that the accident happened on the staircase while climbing from the ground floor to the second floor of the commercial building around 7:30 pm on Friday. Her two legs were injured. Immediately after the accident, he was taken to a hospital in the capital. The actress is undergoing treatment in the emergency department.
Producer Mohammad Mustafa Kamal Raj told the media that Farin was seriously injured. Both the legs were hurt, bruised. He is currently undergoing treatment at the hospital. Regarding the incident, Tasnia Farin said, "I was climbing from the ground floor to the second floor on the moving stairs of the market. Father was also with him. While moving a stair rod came out and hit my leg. It also ripped my pants. The rod penetrates the flesh of my leg. Bleeding profusely. I think this is gross mismanagement by the authorities.
Complaining, Farin said that there was no first aid system in the market. In such a big shopping mall, the lives of customers are not safe. It needs to be judged.
It is to be noted that the second installment of the popular web series 'Karagar' starring Farin will be released on December 15. He was supposed to make his big screen debut this month with 'Aro Ek Prithi'. But the release of the film has been delayed.