Entertainment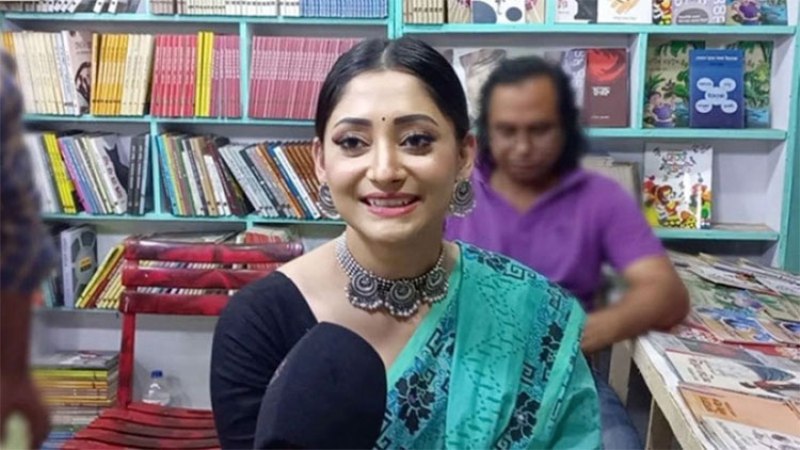 Collected
Inspired by producer Aziz, Pooja Cherry to pen book
Dhaka, March 4: Actress Pooja Cherry has removed the barrier between herself and production company Jazz Multimedia and Abdul Aziz. Now there is a very sweet relationship between the actress and the producer. A few days ago, the actress was seen at the Ekushey Book Fair for the promotion of this producer's book. She said there, she wants to write a book inspired by Aziz.
Talking about her desire to publish her book, Pooja said, "When I was a puchki (small), I was very small; when I didn't understand anything, but I wrote poetry well. I read it to my mother."
That childhood habit is no more. Jazz boss Abdul Aziz is behind the desire to write anew. In her words, "Now, of course, I don't write. I used to write poetry very well. I actually think of Abdul Aziz as an inspiration now, he wrote books. I also thought, should I also start writing books? Should I start writing poems?"
This year's Amar Ekushe Book Fair has published the book of Abdul Aziz's poetry 'Priyotoma, Tomake Bolchi'. He went to the fair with two heroines Fareen Khan and Prema Islam to promote the book. Later Pooja Cherry was seen promoting the book at the same stall. However, Abdul Aziz was not seen that day.
It is to be noted that Pooja Cherry started her career as a child artist but took the hand of Jazz and started her journey as an actress. She became the heroine of 'Poraman 2' at the age of 14. Directed by Raihan Rafi, it starred Siam Ahmed opposite her.