Entertainment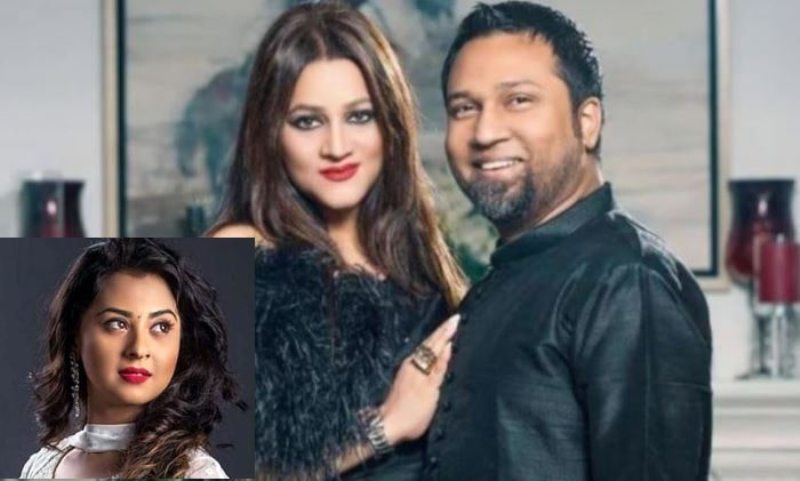 Collected
Is Taposh in a relationship with Bubly?
Own correspondent, Dhaka, 7 November 2023: A screenshot of a Facebook post by Farzana Munni has been spread on Facebook since dawn. In that post, it is claimed that actress Shobnom Bubli and Gaanbangla Television Managing Director Kaushik Hossain Taposh are in love.
The status on Farzana Munni's personal account read, "Taposh and Bubly are in love. Bubly is destroying my family, the way she destroyed Apu Biswas's life. She blackmailed Shakib Khan and got pregnant. Now her target is Taposh. If anything happens to me, Taposh and Bubly will be responsible."
The status, which was given early on Saturday, was later withdrawn. But before that, the screenshot of the post went viral online. By sharing this screenshot, many people are bashing Bubly and Taposh. Several calls were made to Farzana Munni, Taposh and Bubly multiple times to inquire about the matter but wasn't met with a response.
Rudra Haque, public relations officer of Tapas and Munni's company Ganabangla TV, said, "Someone got jealous and hacked Facebook to destroy the image. The ID was hacked, efforts are on to recover it."
It is to be noted that Bubly is said to be acting in a movie named 'Khela Hobe' from Tapas and Munni's production company TM Films. The Ministry of Information and Broadcasting has also given permission to go to India for the shooting of this movie directed by Tanim Rahman Ansu last month. However, before the start of shooting, rumors of love between the producer and the heroine spread, and the future of the movie is uncertain.