Entertainment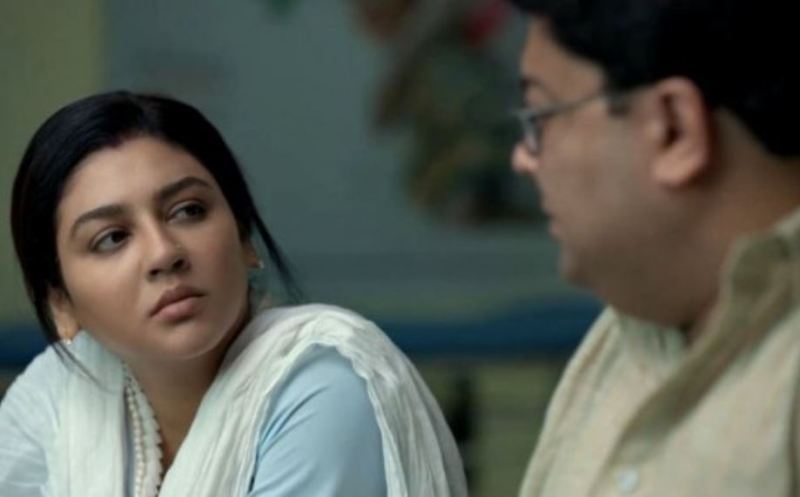 Collected
Jaya Ahsan gets candid about relationships: There will be misunderstandings
Dhaka, May 22: Jaya Ahsan has always kept the subject of her personal life to herself. So even though she lived a single life for a long time, she never spoke about it. But there were relationships in her life and she also nurtured them. That's why she has different thoughts and beliefs about relationships.
Jaya opened the door of that thought frankly. The actress said, she has always believed in maintaining good relationships.
She said, "I don't break up with anyone easily. I always try to save a relationship till the end. If not, I believe in keeping the relationship alive. I want to cherish the relationship for life."
Jaya wants to be by the side of her loved one in both good and bad times. She said, "I know and want to evaluate relationships. There will be misunderstandings. But I believe, if you love a person, you will also love them in full. If you are by their side in good times, you will be there in bad times, that is my belief."
The question may come, why is Jaya suddenly talking so much about relationships? Because the story of her new film which is about relationship and marriage. The name is 'Ardhangini'. Directed by Kaushik Ganguly, the film is releasing in West Bengal on June 2. So Jaya is staying in Kolkata and participating in campaigns, various interviews. In that context, relationship-oriented questions are being thrown towards her.
How much has the relationship between husband and wife changed over time? Jaya's response to such questions is, "The problems we see between husband and wife now, we may know because the husband or wife speaks openly. We may physically see their separation. Various problems, lack of relationship, these were there before. But then People would have looked out for each other, looked out for society, stayed together, spent their lives."
It is to be noted that in the film 'Ardhangini' Jaya Ahsan is accompanied by talented Indian artists like Kaushik Sen, Churni Ganguly, Ambarish Bhattacharya and Lily Chakraborty.