Entertainment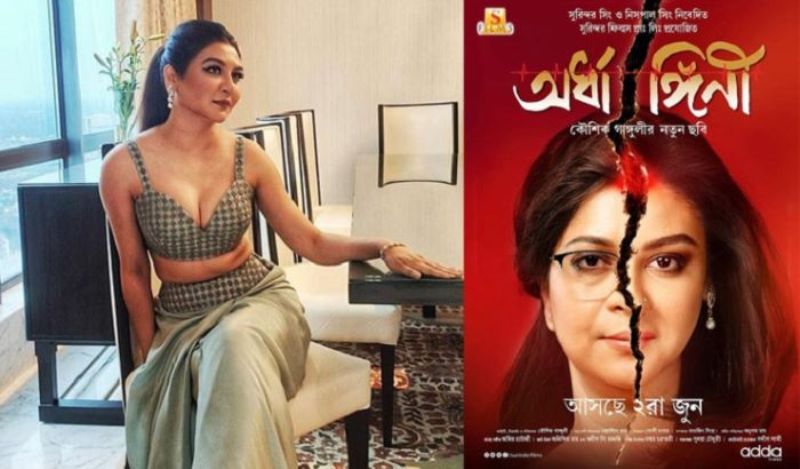 Collected
Jaya Ahsan shines in Ardhangini trailer
Dhaka, May 13: Actress Jaya Ahsan is a popular face in both Bangladesh and West Bengal. Her movie 'Ardhangini', directed by Indian movie maker Kaushik Ganguly is releasing in India's West Bengal on June 2.
Ahead of the release of the movie, the trailer of the movie was released on Friday. Jaya Ahsan shone in the trailer. The story proceeds with the battle of the hearts of two women in the life of a man. Apart from Jaya, actress Churni Ganguly and actor Kaushik Sen caught attention in the trailer.
Ardhangini will see Jaya playing the role of Kaushik Sen's wife, while Churni will play the role of his ex-wife. Incidentally, the lives of these three will walk in a parallel path. Kaushik Ganguly said that 'Ardhangini' was made on the story of a strange relationship between two women. But this is not a love triangle story.
Jaya Ahsan started shooting for Ardhangini three years ago. However, it could not be shot continuously due to the pandemic. Jaya was waiting for the release of the movie after completing the entire work following the end of the pandemic. The movie is finally going to see the light of day after three years. Production company Surinder Films confirmed this a few days ago.
'Ardhangini' is Jaya Ahsan's third film directed by Kaushik Ganguly. Earlier, she worked under the direction of Kaushik in the movies 'Bisarjan' and 'Bijaya'.
Apart from 'Ardhangini', Jaya starrer 'OCD', 'Bhutpari', 'Kalantar' and 'Putul Nacher Itikatha' are awaiting release in Kolkata. Jaya Ahsan has also completed the shooting of a Hindi movie by Aniruddha Roy Chowdhury. Her co-stars in the movie are famous Bollywood actors Pankaj Tripathi, Sanjana Sanghi and South Indian actress Parvathy.