Entertainment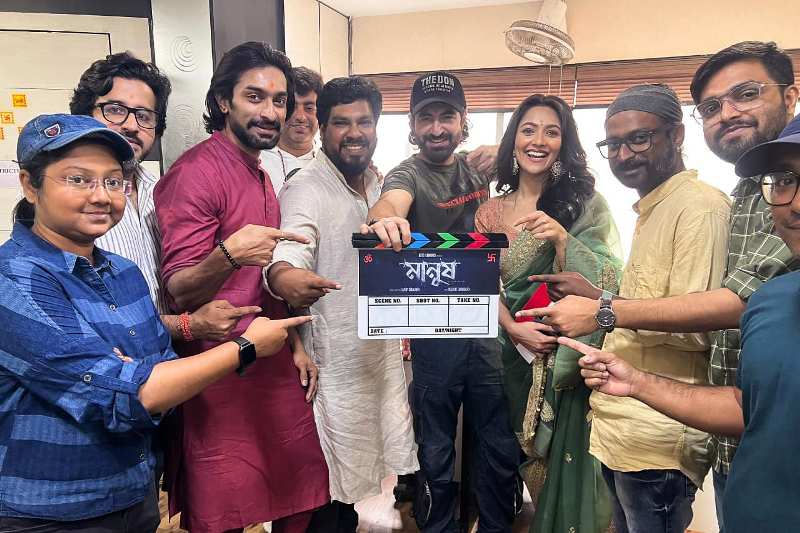 Collected
Jeet, Susmita in Bangladeshi filmmaker Sanjay Samaddar's Manush
Dhaka, December 3: Sanjay Samaddar is a popular producer of Bangladesh. He has been praised for his work in both Bengal. This time he will work with Tollywood superstar Jeet. The name of the movie is 'Manush'. The film's journey officially started in Kolkata on Friday (December 2) with the cutting of the cake. At the beginning of the journey, Jeet brought forward one of the two heroines. She is Sushmita Chatterjee.
This actress has acted with almost all the Tabara actors of Tollywood from Prosenjit to Dev, Soham to Jeet. Jeet, Sushmita and director Sanjay Samaddar were present in that event. Also present were many of those who will be associated with 'Manush'.
Sanjay said on WhatsApp from Kolkata on Friday, 'The film has two heroines. A well-known face of Kolkata is Sushmita Chatterjee. The name of the other will be announced soon.
'Manush' is about the story of people changing due to circumstances. Jeeti will play the lead role. Apart from Jeet, Gopal Mandani and Amit Jumrani will produce the film.