Entertainment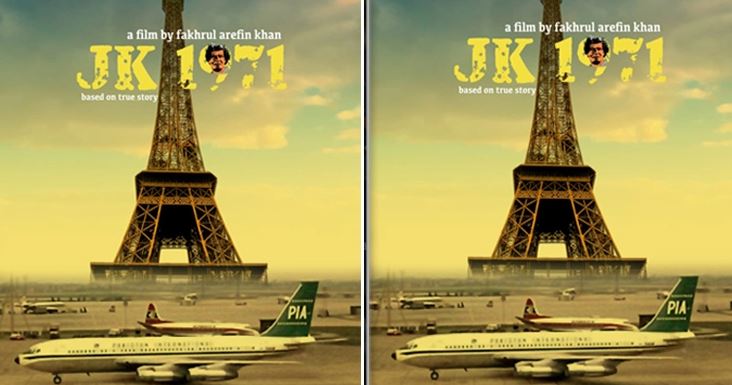 JK 1971: Bangladesh to soon witness a Muktijuddho based movie
Dhaka, 24 April 2022: In the liberation war of 1971, people from different parts of the world have made various efforts to help the people of Bangladesh.
Many of which are unknown to us. One such incident was the hijacking of Jean Cuer, a young man from France.
At 11:50 a.m. on December 3, 1971, Jean Cue hijacked a Pakistan International Airlines (PIA) plane at Orly Airport in Paris, France. He demanded that 20 tons of medicine and medical supplies should be handed over to the freedom-loving people of Bangladesh and only then all the passengers of the plane would be released.
The first international film on the liberation war of Bangladesh 'JK 1971' has been made based on this incident. The film is produced by Fakhrul Arefin Khan, the producer of 'Bhuvan Majhi' and 'Gondi'.
Recently the work of shooting, editing, dubbing, color correction, VFX of the movie has been completed. "We see movies about the First World War, the Second World War, the Afghan war and even the war in Somalia," he said. But there is no movie of our country's liberation war in English to show to the international audience. So we decided to make this movie. In the meantime we have finished all the work on the picture. Hopefully, I will be able to decide on the release of the film soon. '
West Bengal's Sourav Shuvro Das has played the title role in the movie 'JK 1971' made under the banner of Gorai Films. Also starring in various roles are US actor Francisco Raymond and Russian actress Deria Gvrusenko and actor Nikolai Novominaski, West Bengal sabyasachi Chakraborty, Indranil and about 36 other actors.